Can you park an airplane?
In an effort to make training engaging and fun (while seriously decreasing costs related to in-person training) we put together an Aircraft Marshalling virtual reality experience that lets you guide aircrafts of varying sizes across the tarmac
Services Provided
Concept Ideation
UX Design
3D Design
Unreal Engine Development
Credits
Project Management: Cam Czadzeck
3D Design: Emily Haldeman & Tim Stringer
Unreal Engine Development: Emily Haldeman & Tim Stringer
To Park a Plane
We immediately thought of aircraft marshalling when we set our sights on making a VR training experience. It is a job based heavily on movement that costs a lot to train somebody with practical resources. With VR training, airports can cut the cost of running a real plane because you no longer need a pilot or gas for the aircraft, and the plane and terminal are free to be used for actual flights. In addition to cost, VR training also saves time- once you put the headset on, the virtual planes are ready to go, and users can retry any aircraft instantly.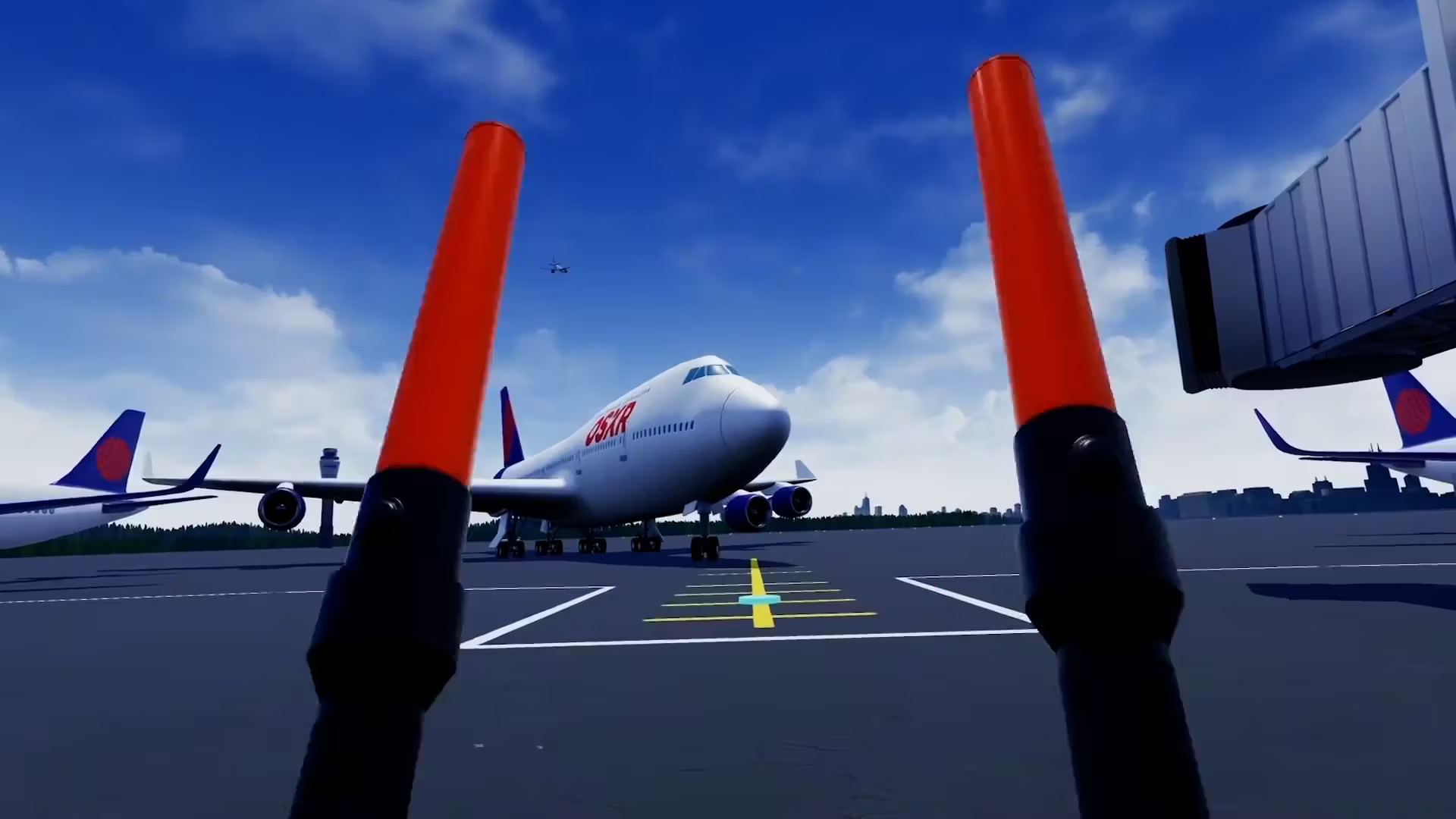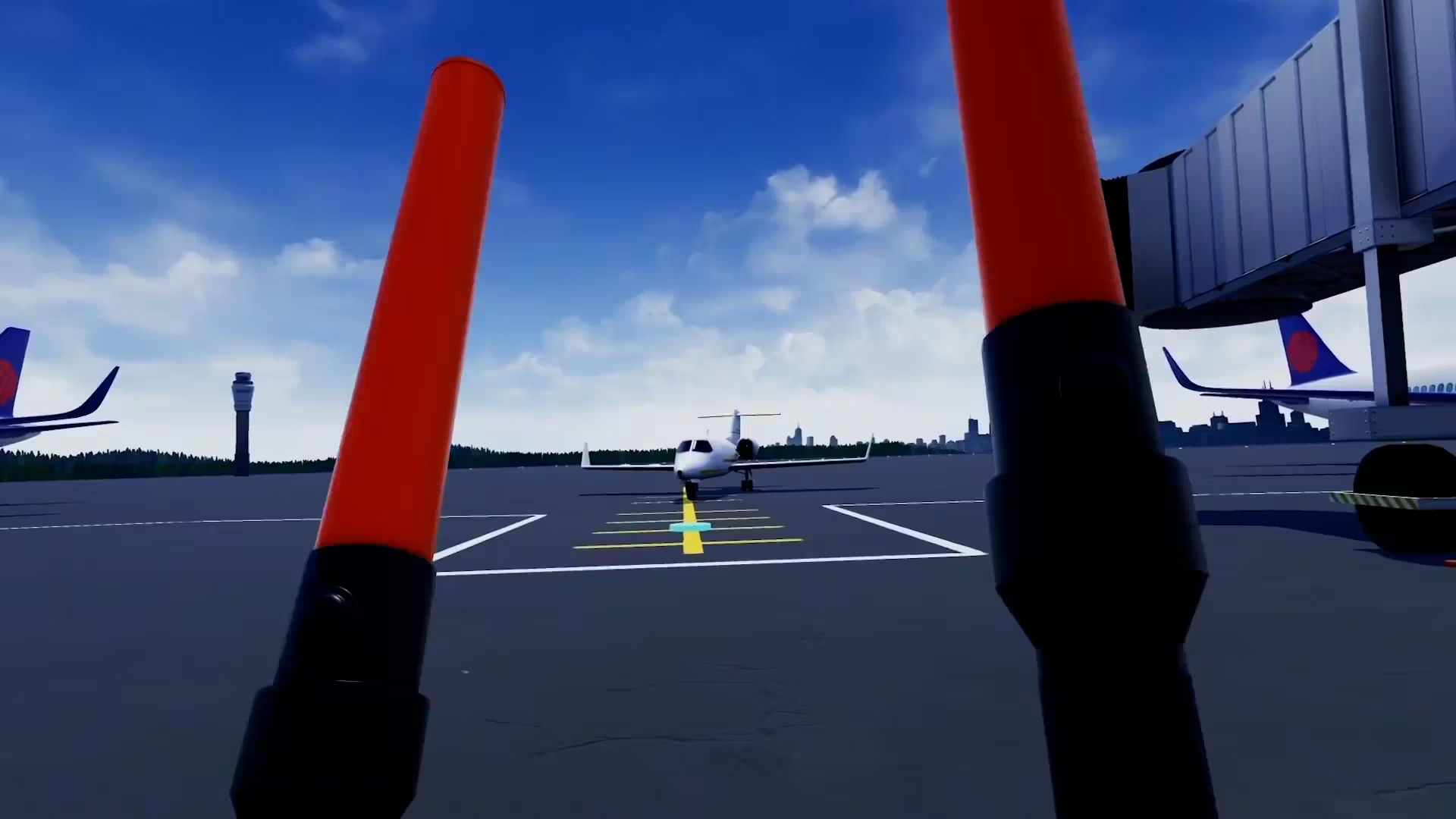 Gamification of Training
One huge factor in making this training experience engaging was "gamifying" it. The way we decided to set up the structure of the program was to start off with a smaller plane- the Learjet 31A- which has a smaller turning radius and is therefore more responsive and easier to turn. From there, the user could move on to an Airbus A321 and then to a Boeing 747. Each plane is built to scale and uses its actual turning radii, ensuring a realistic reproduction of how the planes would move.
To Park a Plane
An essential part of training is feedback. Users need to know how well they did and how to improve. For this, we created a grading system based on two factors: how close the plane is to where it should be and the angle the plane is at. Ideally, the plane should be straight and land right at the mark, but of course, nothing is perfect so we used a parabolic grading curve that is forgiving of being a few degrees off. Once users receive their score, they can either move on to a bigger plane or retry the current plane. We wanted to make sure that users could not only learn the gestures used for aircraft marshalling, but also be comfortable applying that knowledge to guide an actual plane.