An immersive virtual landscape
When we were approached by our creative partners at The Rochester Institute of Technology (RIT) to offer a glimpse of a connected, immersive future at one of their events, we got right to work brainstorming how we could fully rouse the crowds with a mesh of storytelling and technology.
The result was an immersive, "hyper-reality" virtual reality (VR) walkthrough experience that showcased how this technology could help a business—in this case, our mock landscaping business, Divine Pines.
But before we jump into the specifics of our effort, here are a few details on the terminology we're using:
Services Provided
Hardware & Software Acquisition
Experience Installation
3D Design
Unreal Engine Development
Credits
Project Manager: Cam Czadzeck
Unreal Engine Developers: Tim Stringer, Emily Haldeman
What is Virtual Reality (VR)?
Virtual Reality (VR) technology uses special headsets to display computer-generated worlds that fully immerse users. It lets you see, hear, and sometimes feel things that aren't in your physical space. It's like stepping into a different world where you can explore and interact with everything around you.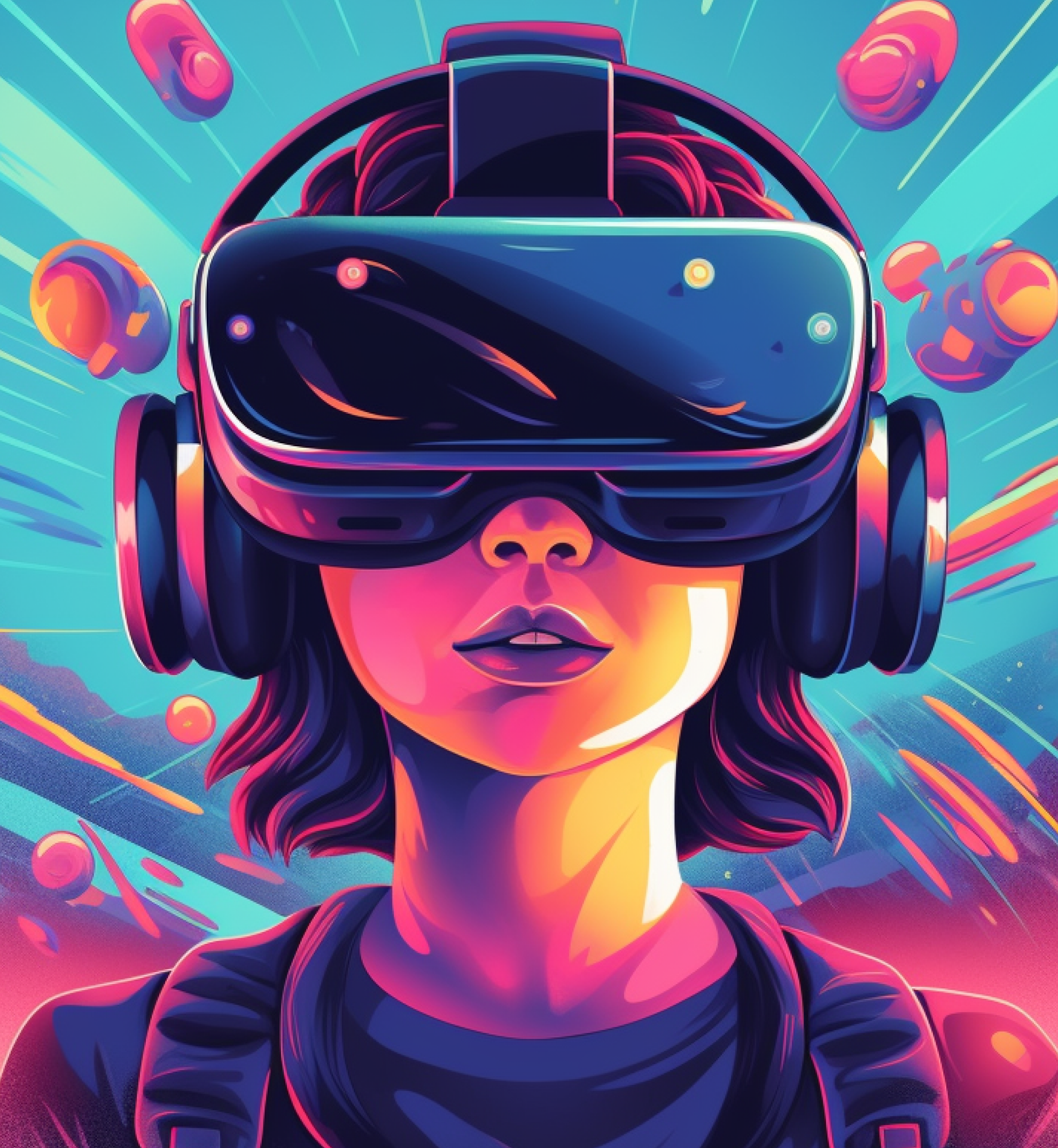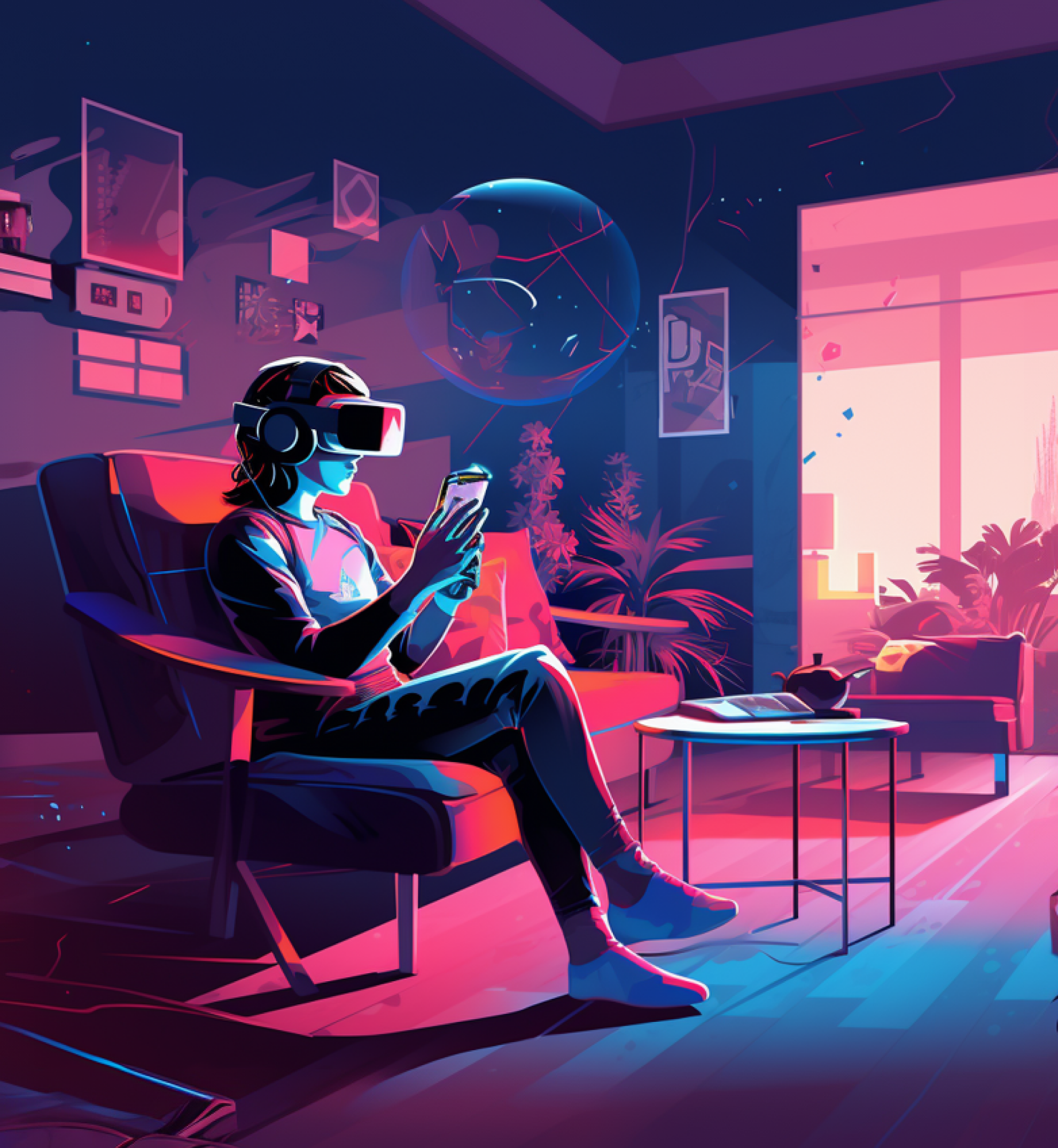 What is Hyper-Reality?
Hyper-Reality is a type of Virtual Reality that combines virtual elements with the real world. It's like having digital elements seamlessly integrated into your real-life experience, blurring the line between real and virtual.
Hyper Reality VR for Business
The true beauty of Hyper-Reality VR is that you can build relatively simple sets that add that final touch of immersion to virtual worlds. For example, we used simple real-world props like turf grass, mock tile, and a fireplace next to an outdoor couch. All of these elements were inexpensive but, by providing physical sensory inputs alongside the virtual experience, tricked the users' minds into thinking they were actually in a backyard.
Once the user (aka the Divine Pines client) was in the headset, we gave them a brief walkthrough of the controls and guided them to three distinct areas where they could choose specific details for their new backyard landscaping.
The Flowerbed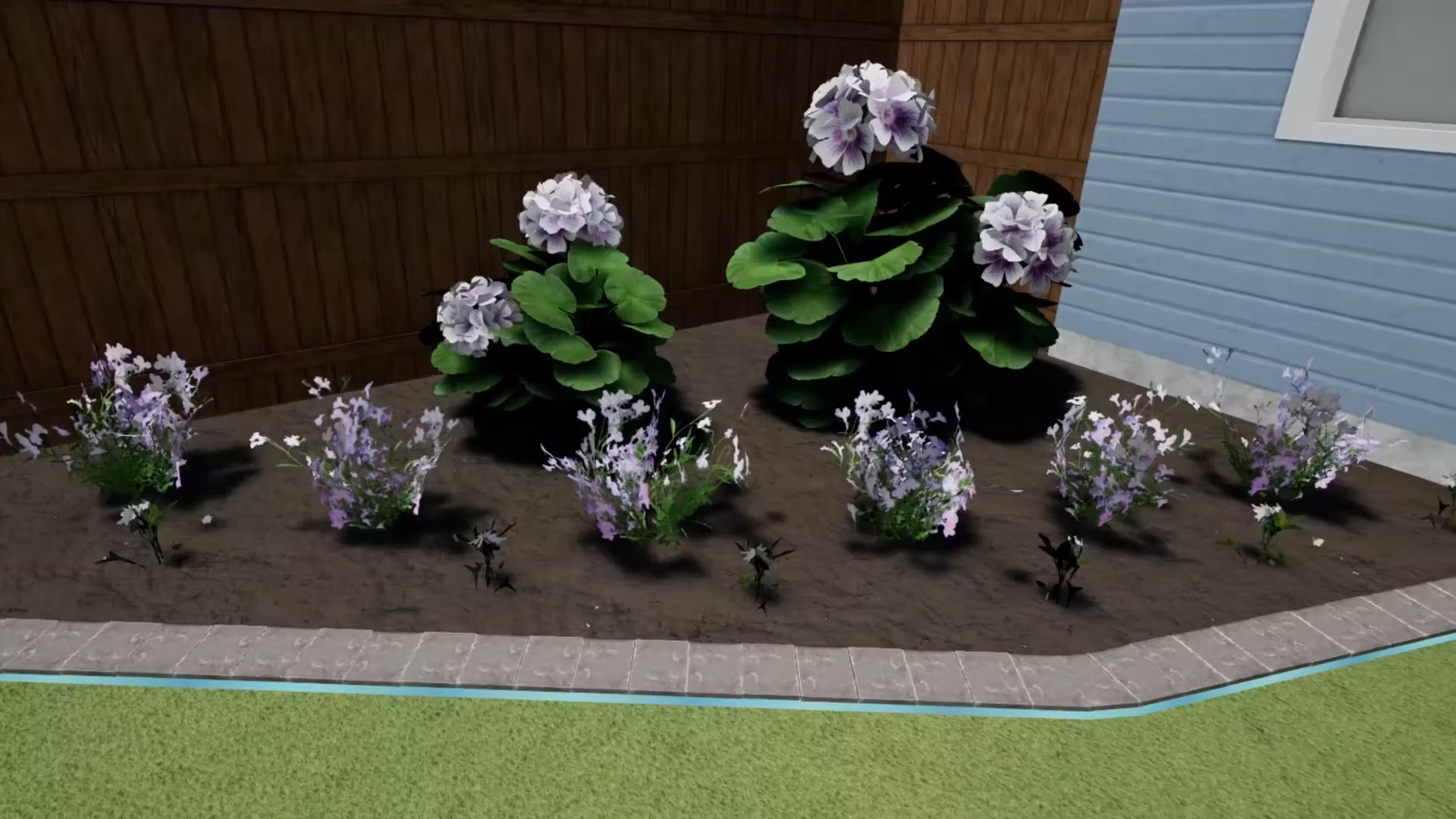 The Waterfall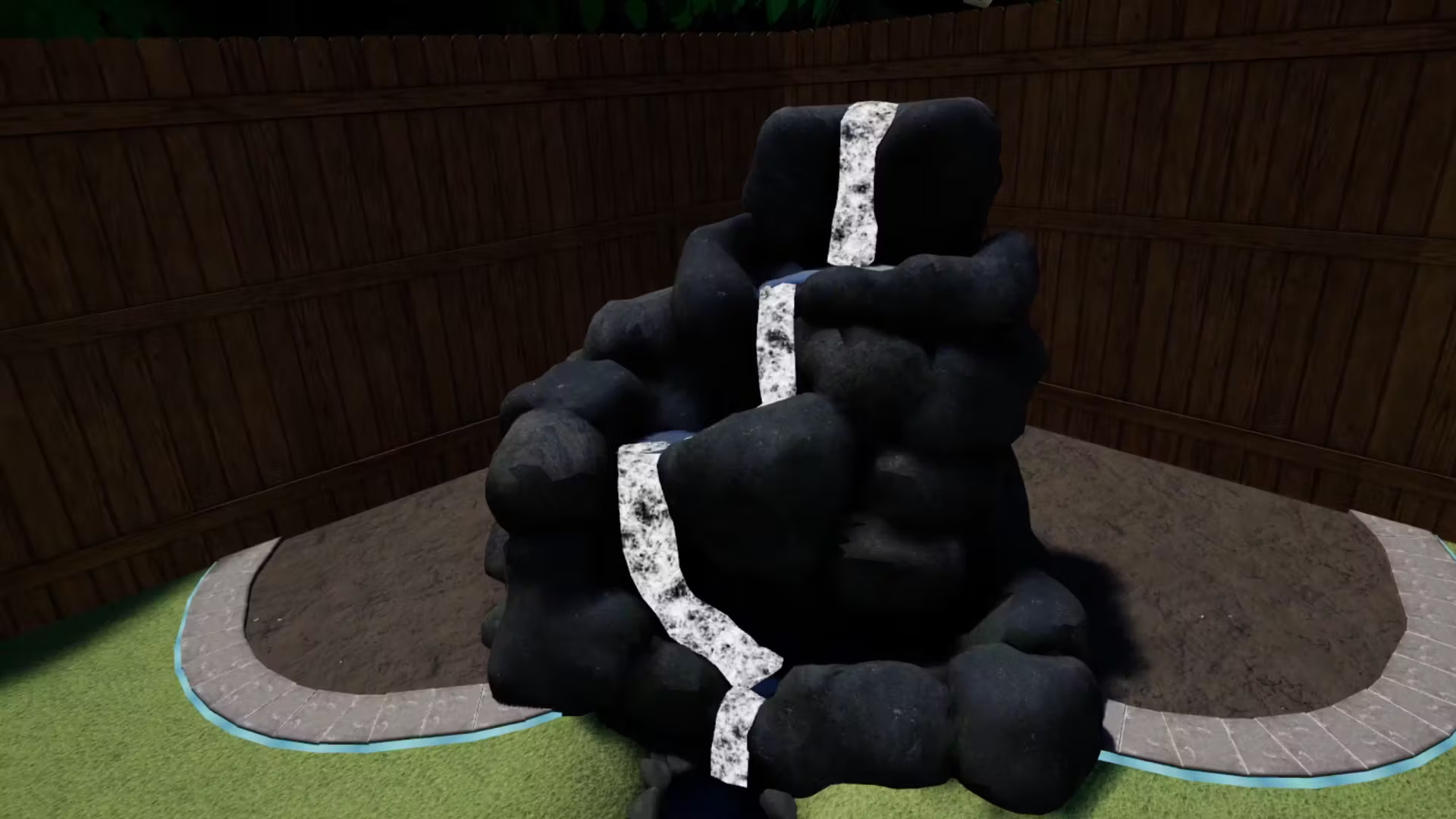 The Sculptural Piece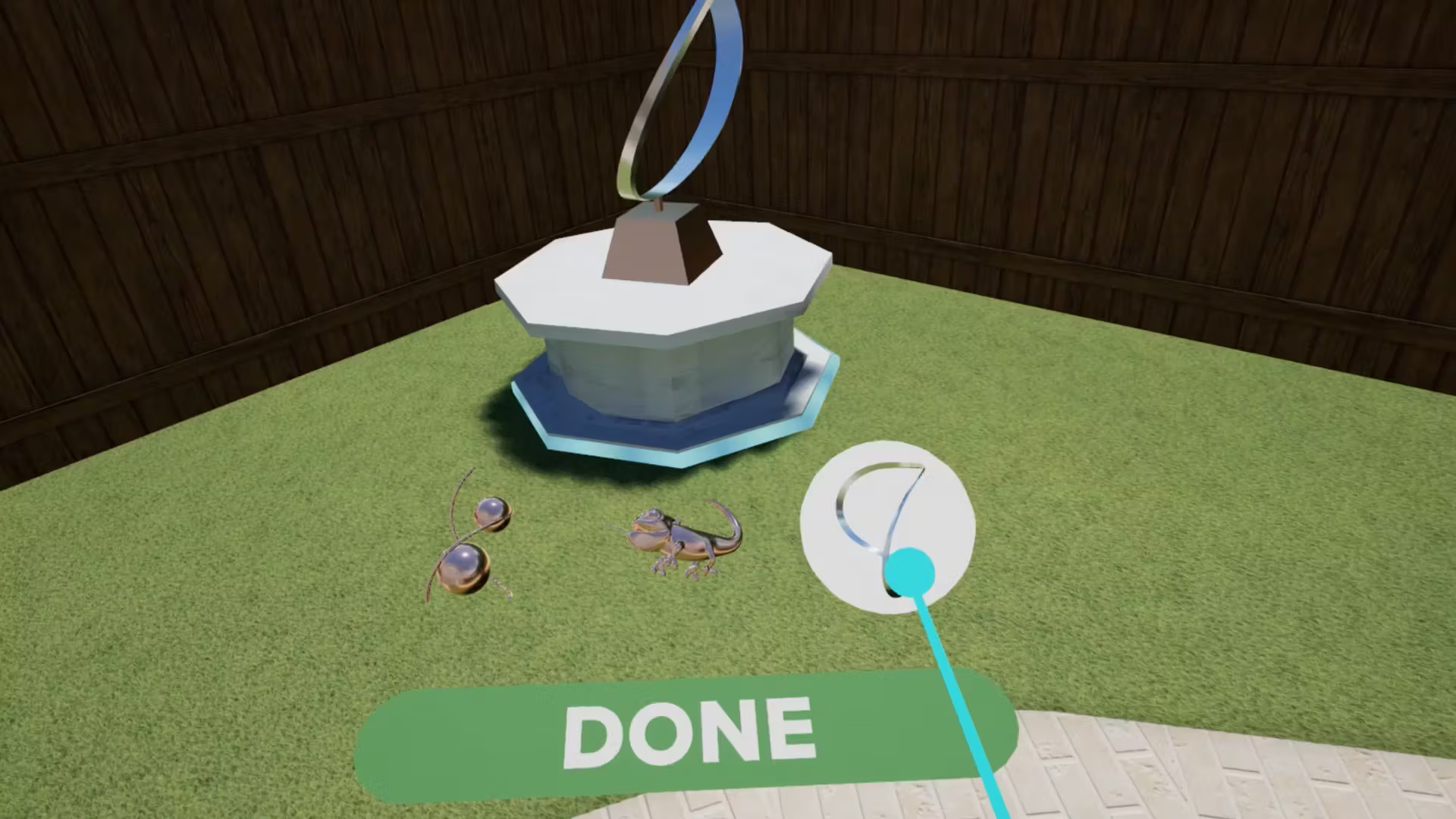 The Augmented Reality (AR) Divine Pines Business Card
In addition to our larger VR effort, we also brought the Divine Pines business card to life with an augmented reality lawn mower, fit with a tiny digital grass yard! This filter, while not as complex as a Hyper-Reality experience, still offers an amazing talking point for our mock company's clientelle. Utility in Augmented Reality will always have it's place, but it's important not to quickly dismiss the value of a purely aesthetic experience.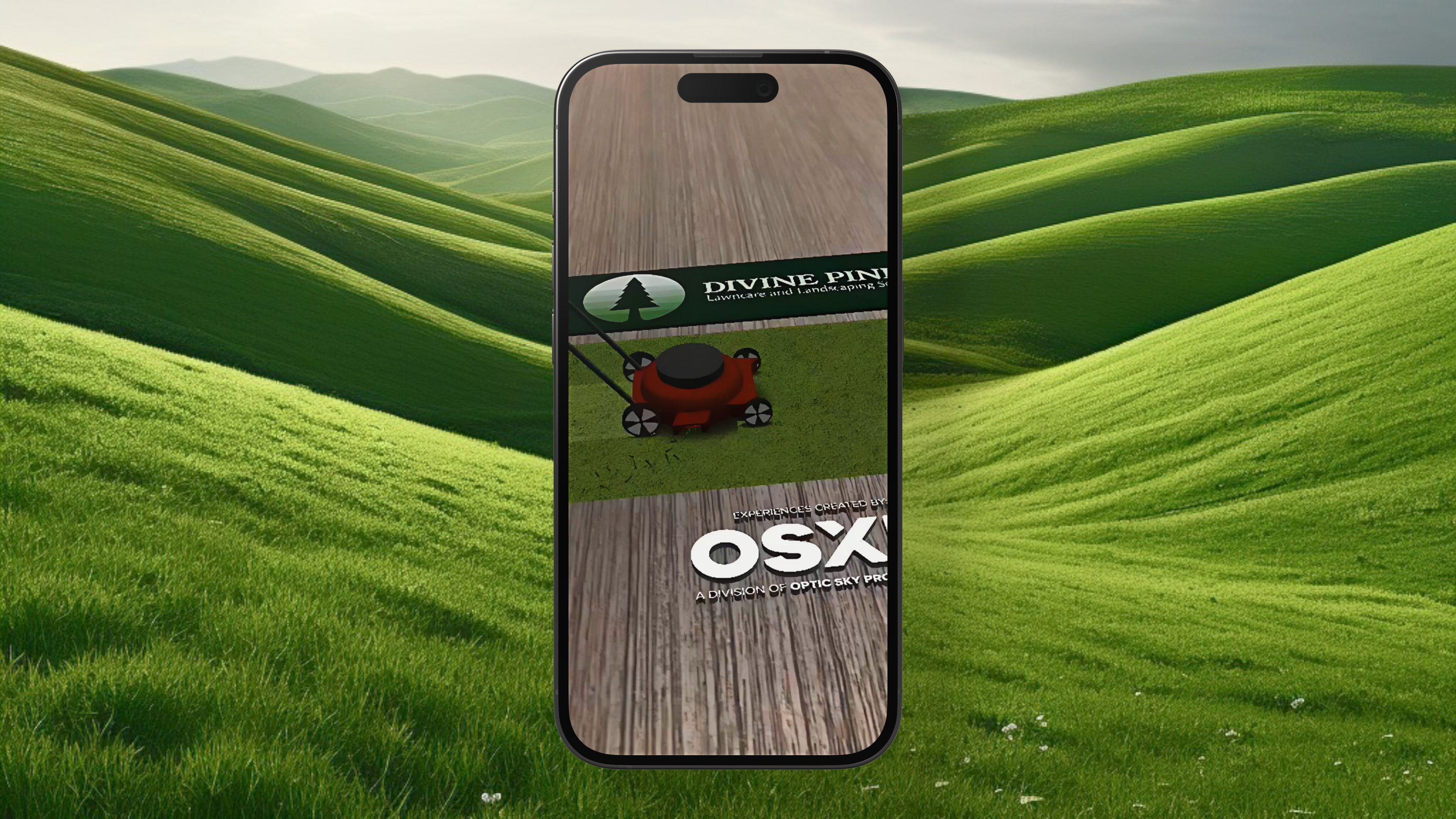 Immerse your Audiences
Immersive technology such as this redefines the stories we can tell in the spaces we're used to, and entirely new spaces alike.
As these technologies advance, digital experiences will continue to further blend with our world via Mixed Reality (MR), which combines the high fidelity screens of VR with camera technology that tracks the world around you. So, that new couch your purchasing can now be instantly visible in your space and even occluded by that fantastic new coffee table you found on the curb.
We sincerely hope that you continue to touch (real) grass. But, when you're ready to immerse yourself and your audiences in compelling brand narratives and experiences, Optic Sky will be ready to support you.
Note: No lawns were harmed in the making of this digital experience.