Social

Media

Marketers:

Here's

Why

Augmented

Reality

Matters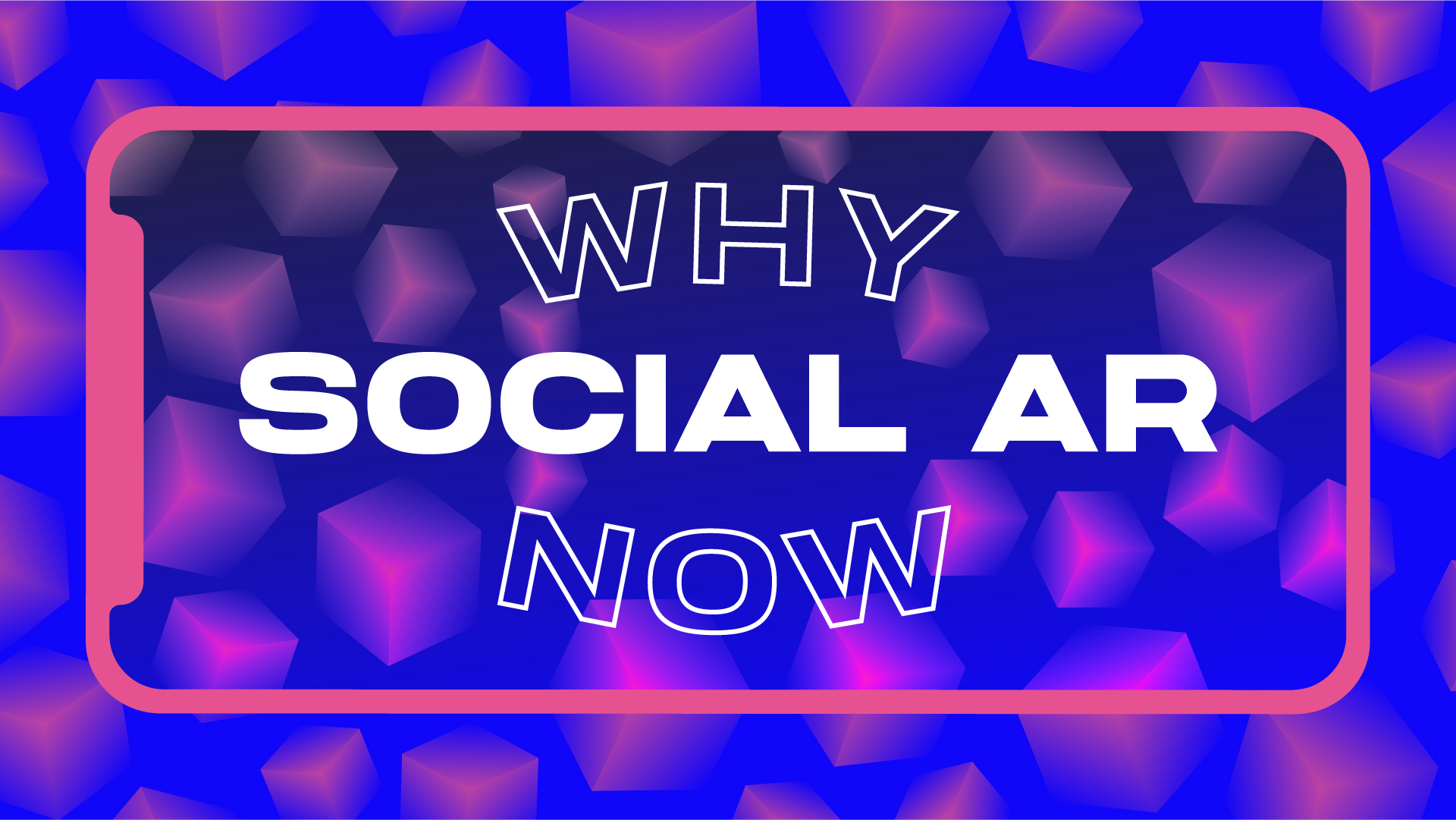 The responsibilities of digital and social media marketers continue to expand. Among creating engaging Reels, Spotlight, and TikTok content, forming a social audio strategy, figuring out if NFTs are a fit for your brand, having paid advertising thrown on your plate, and so much more, the pace of change can feel overwhelming. But if there's one emerging technology to focus on, it's the one that will grow to dominate the entire social category: augmented reality (AR).
Over the past two years, augmented reality has quickly risen to become a significant force on social media–and things are just getting started. From virtual product try-ons and home furnishing experiences to 3D automotive models and thousands upon thousands of filters and lenses, AR is proving to be much more than a flashy gimmick–it's producing real ROI. 
As a digital or social marketer, here's what you need to know about the rapid rise of AR and where things are heading, along with a bunch of juicy stats to impress your boss. 
The number of mobile AR users is expected to reach 1.4 billion in 2023
Augmented Reality Adoption is Increasing Quickly
The physical constraints brought on by COVID-19 served as a catalyst for augmented reality adoption among both consumers and tech-savvy brands. Out of pure necessity, consumers spent significantly more time on the web and social networks and increased their shopping via digital channels. Many encountered AR for the first time, mostly while using the major messaging apps–Snapchat, Instagram, Facebook, and TikTok–and to a lesser degree, OS-based mobile AR providers, Apple and Google, and web AR platforms.
The number of mobile AR users is expected to reach 1.96 billion in 2021 according to the Statista Research Department. By 2023 there will be an estimated 2.4 billion mobile augmented reality (AR) users worldwide, a rise of 2.2 billion from the 200 million seen in 2015. 

Augmented reality social filters have exploded in popularity, with more than 75% of Snapchat's 218 million daily users playing with its AR lenses every day and daily active users interacting with a Snap AR product (AR Lenses and filters) nearly 30 times a day on average, according to remarks made by CEO, Evan Spiegel on a recent earnings call. And lens/filter capabilities continue to expand at a rapid pace.
"Products advertised with VR/AR content saw a 94% higher conversion rate"
However, while AR filters and lenses are incredibly powerful tools for brand engagement and discoverability via organic search and sharing, social AR is now showing tangible results across a number of areas, including retail, entertainment, events, beauty, automotive, and more. 

AR Turns Social Scrollers into Purchasers.
In fact, augmented reality is quickly proving to be one of the very best ways to convert social media followers into purchasers. For example, Shopify recently found that products advertised with VR/AR content saw an extraordinary 94% higher conversion rate than products without that content and Houzz CEO Adi Tatarko has discussed how its mobile AR features drive a whopping 11x sales uplift for eCommerce.
Furthermore, according to a recent survey from Ipsos and Google:
More than 90% of surveyed American consumers currently use or would consider using AR for shopping. Of those respondents who have used AR while shopping, 98% found it helpful.
47% of respondents who use their smartphones to shop expect all automotive brands to use AR
43% of respondents who use their smartphones to shop expect all beauty brands to use AR
Almost half of respondents who use their smartphones to shop say brands and retailers that offer AR are more innovative.
Two-thirds of respondents who identified as "later adopters" asked for more AR ads over traditional formats.
For its part, Snapchat recently released its own study in cooperation with Foresight Factory. The study found that augmented reality (AR) can be a key driver for both sales and engagement. 
Foresight Factory's research predicts that in 2025 we will see a 37% increase in the proportion of US Gen Z shoppers who use AR before buying a product.
Already, 62% of US consumers who have used AR when shopping claim that it encouraged them to make a purchase. And 2 in 5 US shoppers expect AR to be available now when they're shopping for at least one of the following categories: clothes, beauty, furniture, luxury and cars.
4 in 10 US consumers state that not being able to see and try out products are the most significant factors that put them off online shopping, which could be alleviated by more pervasive AR and virtual try-on experiences from retailers and brands. 
Now that new eCommerce behaviors have been mastered by many, 24% of US shoppers indicate that they will shop online even more in the year ahead compared to the last 12 months, double the 12% who say they will shop online less post-pandemic.
The interest in online shopping is especially relevant in the fashion and apparel industry. 44% of US millennials say they already plan to do the majority of their clothes shopping online in the next 12 months, and 49% of US Snapchatters say the same.
Consumers Prefer Augmented Reality Advertising.
AR's biggest money maker for brands thus far has been AR advertising. According to industry analysis firm ARtillery Intelligence, augmented reality advertising grew from about half a billion dollars in global revenues in 2019 to $1.41 billion in 2020 and it is expected to surpass $8 billion by the end of 2024.

This makes sense; mobile AR drives an enormous amount of user generated content consumption against which to sell advertising. In fact, it has become a big reason why messaging platforms are so valuable today.
Augmented reality is the "killer app" for 5G technology
Furthermore, immersive content appeals to every consumer segment, as Ericsson Emodo found in a March 2021 research study analyzing 5G phone users. Two-thirds of respondents who identified as "later adopters" asked for more AR ads over traditional formats. The Ericsson Emodo study also found that: 
70% of respondents agreed or strongly agreed that they'd like to see more Augmented Reality ads in the future
68% of respondents agreed or strongly agreed that advertising experiences like these would reflect positively on the brand in the ad
74% of respondents agreed or strongly agreed these ads would be more likely to capture my interest or attention than normal ads. 
5G is Coming.
The ongoing and widespread rollout of 5G networks will further propel AR into the mainstream. In fact, augmented reality is often referred to as the "killer app" for 5G technology. 

According to Adweek, "As the pandemic continues to push more consumer interactions into the virtual realm, augmented reality could become one of the top new use cases for new 5G networks…Experts expect 5G to eventually reach speeds of between 10 and 100 times that of current 4G LTE wireless and provide expanded processing power to support more elaborate AR and other mixed-reality graphics."
Right now, there is a lack of AR experiences in the marketplace
But there's no need to wait for 5G; in fact, it may be ill advised. With billions of AR-enabled mobile smartphones already on the market, the potential rewards for brands today are incredibly significant–particularly at this early stage, when there is more demand for AR content than supply.
Now is the Time to Plan Your AR Strategy.
AR has officially become an "inevitable" technology. The surging tide of consumer engagement and adoption, combined with billions of dollars of investment by major tech companies like Apple, Google, Amazon, Facebook, Bytedance, Snapchat, and others, prove that AR is here to stay and will only become more ingrained into our daily lives over the next few years.

But right now, there is a dearth of AR experiences in the marketplace. In fact, though 30% of millennials and Gen Z wish for more online shopping experiences to incorporate AR/VR features, less than one-fifth of analyzed brands have actually integrated them, according to Gartner.

This leaves an enormous opportunity for brands to get in on the ground floor of this burgeoning technology and develop new areas of profitability by leveraging augmented reality across social channels and digital brand experiences.

According to a May 2021 global "Consumer Augmented Reality" report by Deloitte and Snap, "as use of AR grows, in the next year consumers plan on using AR more in four key growth areas: media (50%), shopping (46%), gaming (41%) and communications (35%)."

And who will lead the way forward? Why, digital and social media marketers, of course.
Next Up
Social Augmented Reality: Your Top Questions Answered
explore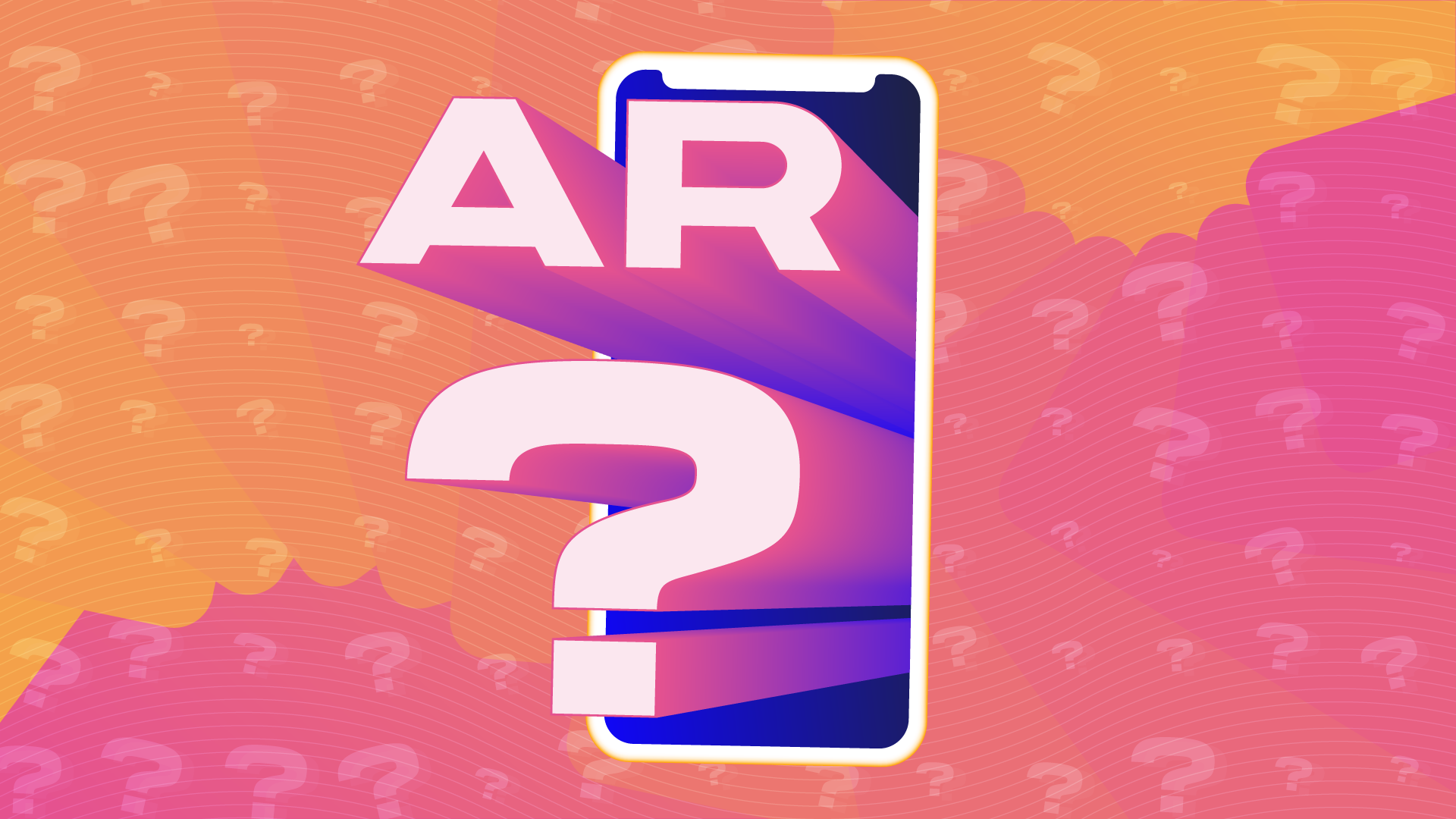 explore