Social

Augmented

Reality:

Your

Top

Questions

Answered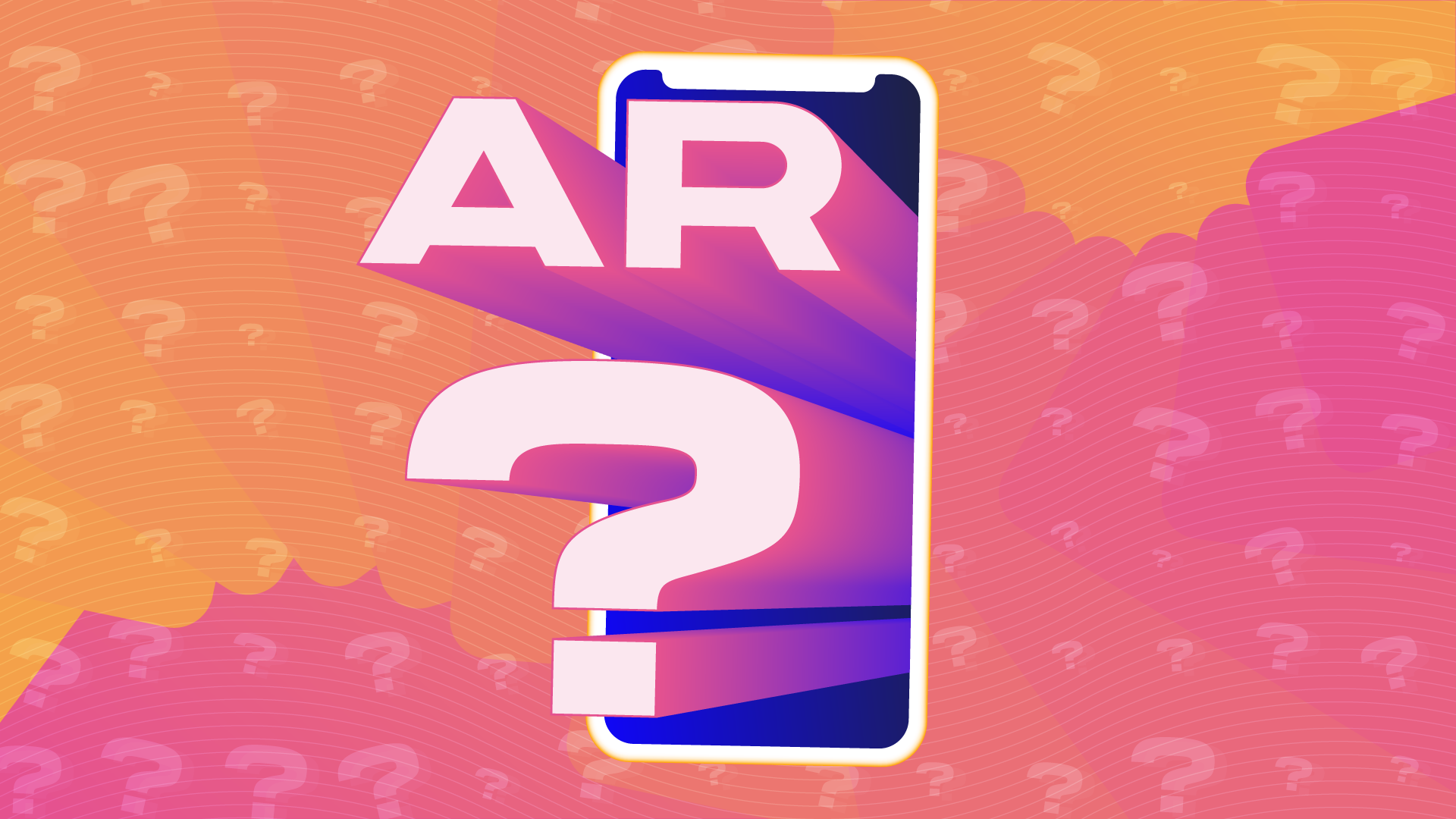 With many hailing augmented reality as the future of social media, it comes as no surprise that we've experienced a surge of interest in our free Social AR Workshops over the past couple of months.

Through these workshops, we have been fortunate enough to educate teams from several Fortune 500 companies, leading advertising agencies, mid-sized national brands, and venture-backed startups regarding the ways augmented reality can be implemented on various social networks (and on the web) as part of an integrated advertising or marketing campaign. 
Along the way, we've seen a pattern in the types of questions that are asked, so we decided to answer some of the most common questions here.

If you have additional questions of your own, feel free to send them our way and we'll do our best to answer them as we continue to build out this list. 

What is Augmented Reality (AR)?
According to Wikipedia, augmented reality is "an interactive experience of a real-world environment where the objects that reside in the real world are enhanced by computer-generated perceptual information, sometimes across multiple sensory modalities, including visual, auditory, haptic, somatosensory and olfactory."
In other words, augmented reality superimposes a digital layer over the real world–very much like the yellow line of scrimmage the NFL has been superimposing on TV screens since 1998. However, while broadcast AR (which is currently booming) is experienced via the television, social AR is experienced when looking at the real world through a phone camera while using a social media service, or through a pair of AR glasses. This enables the user to view the digital AR layer as part of their immediate surroundings, whether at home or out and about.
What makes an AR experience Social? 
The keyword is, "experience." 
If an alien landed in your living room, you would certainly remember it–and if you were able to snag a picture of it, you would certainly share it with your friends (and perhaps the authorities). 
Trying on a pair of sneakers in AR, changing your hair color with an AR filter, seeing how your home would look in various paint colors, or with a new sofa in the living room–these are all experiences. The AR object enters the real-world physical space of the user and the user feels as though they have lived through an experience. This makes Social AR both incredibly memorable and highly shareable, and therefore a great way to get your brand noticed and seen as being innovative.

In fact, The 2020 Sprout Social Index found that entertaining and creative content is among the top factors that make a brand's social presence stand out.
Social AR: Why Should I Care?
Whether you are a social media marketer, a CMO, a brand advertiser, or anything in between, augmented reality should be on your radar. Read more in our post, "Social Media Marketers: Here's Why Augmented Reality Matters"
Social AR: What's the difference between a filter and a lens? 
AR filters and AR lenses are the same thing; Facebook and Instagram call them "filters" and Snapchat calls them "lenses."
How much does Social AR cost and how long does it take to create Social AR filters and lenses? 
Let's tackle these questions together.

Prices and timing for custom Social AR projects can vary widely depending on the complexity of the project. Generally speaking, Social AR filters take between two and six (or more) weeks to complete and cost between $5,000 – $45,000 depending on several factors:
Storytelling (the level of immersion and intensity of emotional takeaway)
Creative (the aesthetic generation, research)
Innovation (the intensity of innovative features)
Interaction (interaction points, intensity of interaction)
Impact (the impact, audience benefit, sharing, campaign)
This generally breaks down as follows:
Social AR: Basic Filters
Basic filters start around $5,000 and take 2-3 weeks to complete. Remember that simple does not mean ineffective. If your goal is to get something out to your audience quickly or to dip your toe in the Social AR waters before diving in head-first, a basic stylized experience can be quite effective at growing your brand.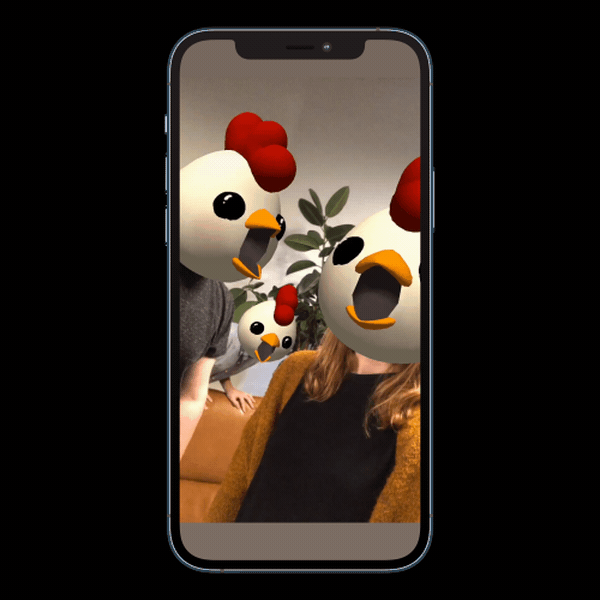 Intermediate Filters
Intermediate filters run around $18,000 and take 3-5 weeks to complete.
We've found Instagram to be an especially powerful platform with our recent LEGO Build Yourself filter reaching   775k Impressions and over  100k Opens with no Paid Media.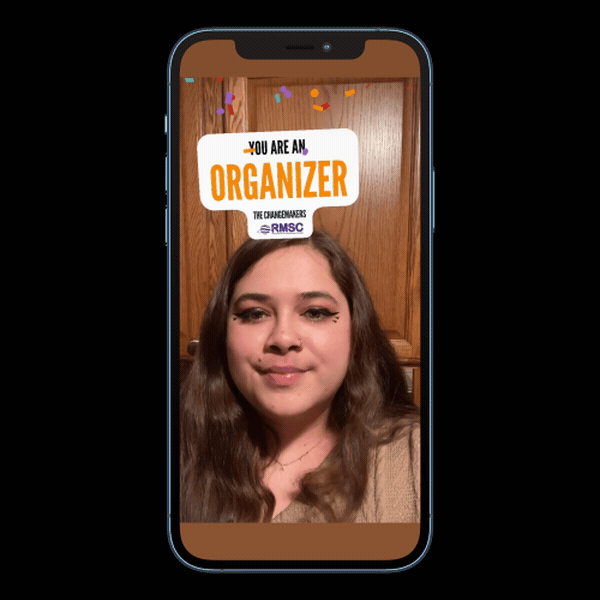 With each client, we work backward from strategic business objectives to determine which experiences will provide the best ROI and impact within your allotted budget.
What Does it Cost to Promote Social AR Filters?
There are no promotion costs for Instagram and Spark filters. In fact, due to their very nature, Social AR filters are often shared organically as we saw with the Lego example above.

If you'd like to promote your filters via Facebook ads, you can expect their pricing for normal ads. For Snapchat, there are paid options to share your experiences on different areas of the Snapchat app.
Can Social AR filters be updated after they're published?
Using Spark AR: Yes, however updates may take up to 5 days. You can update the effect name, file, platform, categories and keywords, demo video, and icon. 
Using Lens Studio: Yes, you can update almost every portion of your lens. Every update will first enter the "in review" status again, however, the current version of your Lens will remain active during this time and people will still be able to scan and unlock your existing Snapcode.
How many people have access to Social AR experiences?
The number of mobile AR users is expected to reach 1.96 billion in 2021 according to the Statista Research Department. By 2023 there will be an estimated 2.4 billion mobile augmented reality (AR) users worldwide, a rise of 2.2 billion from the 200 million seen in 2015.
Can two people use a Social AR experience together?
Yes! Snapchat's "connected lenses," allow two people to see the same object in the same space, using their respective devices. This enables advanced interactivity, for things like games (i.e. throwing a virtual ball or playing chess) and myriad other experiences that are better when shared between friends.
Is Social AR only for young people?
Social AR is incredibly popular among both Millennials and Gen Z. In fact, for certain categories such as beauty, automotive, and others, AR is officially an expectation. However, many Gen X and Boomers use–and prefer–augmented reality, though they may not even realize it.

In a March 2021 research study analyzing 5G phone users, Ericsson Emodo found that two-thirds of respondents who identified as "later adopters" asked for more AR ads over traditional formats. These are people who clearly do not consider themselves to be tech-savvy. Sixty-one percent of survey respondents who said 5G was not a major factor when choosing their phone also said AR ads grab their attention more than normal ads.
How can Social AR be used in conjunction with other marketing channels?
Social AR works seamlessly as part of a larger brand campaign.

Just imagine:
Creating a broadcast television commercial and then bringing the characters from that commercial "to life" via a Social AR experience that allows consumers to interact with the characters in their own homes.
An outdoor billboard or mural that comes alive via a Social AR experience when viewed through a phone camera. This experience can then lead the viewer to a website or social handle.
Guiding a craft beer aficionado through the backstory of their favorite beverage. Perhaps even including a puzzle leading them to your modern-day golden ticket.
The list goes on and on… the point is to integrate Social AR into your brand campaign in interesting, timely, and creative ways that help viewers engage more deeply with your brand and products.
Web AR, social app AR, or private app AR–which is better?
Social AR experiences can be deployed via your own branded mobile app, an existing social media platform, or via a WebAR platform. Determining which is best for your business comes down to strategy and capabilities.

We generally recommend using Spark AR (Facebook, Instagram) for brand awareness and influencer marketing campaigns, Snapchat AR for brand awareness and eCommerce campaigns, private app AR for those who prefer a walled garden, and the ability to collect user data beyond what is available through social networks (although the networks provide a lot of data), and Web AR for those who wish to deploy an experience that does not require any app to use and can therefore potentially reach the most people.

While Social AR's reach on Instagram, Snapchat, and Facebook is unparalleled, certain filter restrictions may inhibit creating the perfect branded experience for your audience. In these situations, apps and Web AR, combined with powerful awareness campaigns, can become an irreplaceable tool for clients.

Of course, this all depends on your business objectives, budget, timeframe, and exact requirements–all of which can be hashed out in an intro call with our team. Just be prepared for a ton of questions!
What Else Would You Like to Know?
Speaking of questions, we want this to be a living resource that grows over time, so feel free to send us your most pressing Social AR questions and we'll add them to the list.

To sign your team up for a free Social AR workshop, click here.