Event Branding & Motion Graphics
When Amazon asked us to bring their 2022 Ignite Live event in Las Vegas to life with fresh creative motion graphics, branding, video, and digital signage, we went full steam ahead.
As part of creating the initial save-the-date teaser video, our team went above and beyond (as we do) and created a "world of prisms" that informed the event branding.
Amazon loved it so much, they asked us to create brand guidelines for the entire event that could inform all vendors and Amazonians on how to use the brand cohesively across every platform. Of course, we obliged.
We then focused on creating motion graphics for the 3,000+ attendees in the keynote space, which included custom graphics for 12 different speakers over 2 days, welcome graphics, and interstitial graphics in between the presentations, all fully editable by our team on-site to allow for last minute adjustments or changes needed.
Services Provided
Brand Creation
Brand Guidelines 
Motion Graphics Package of assets 
Custom Motion Graphics for the Registration Desk & the Keynote Presentation Room 
Run of Show document creation & management
Credits
Creative Director & Producer: Sarah Casale 
Graphic Design: Sarah Casale & Leah Hall 
Teaser Video 3D Animation: Frederic Colin
2D Animation: Ben Zingo & Sarah Casale 
Event 3D Motion Graphics: Lori Meyer 
Sound Design: Ryan Meadows 
Awards
Entire Campaign - 2 Gold and 1 Silver ADDY 2022
Teaser Video - 1 Silver ADDY 2022
3,000+ CONFERENCE ATTENDEES | 3 DAYS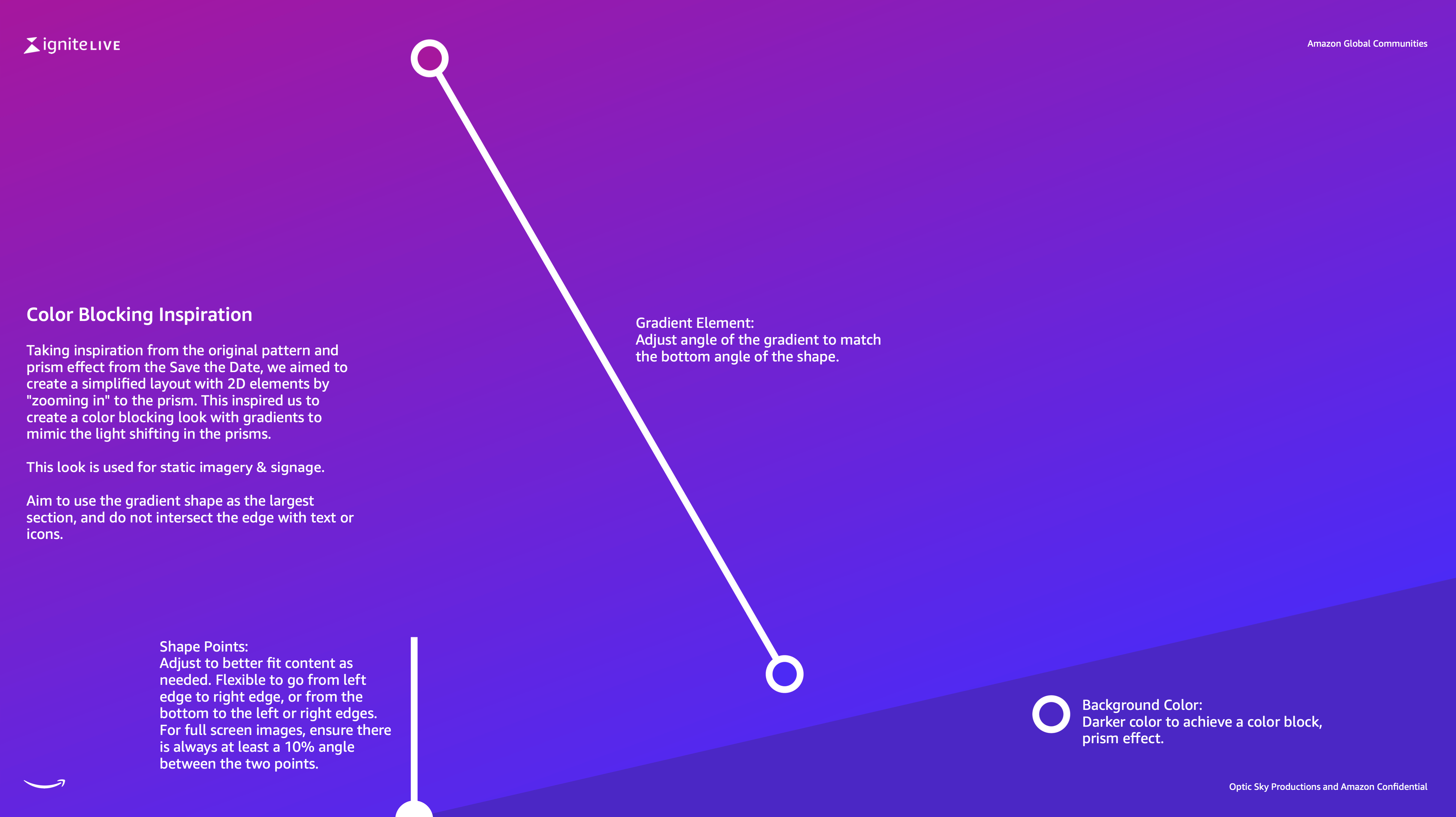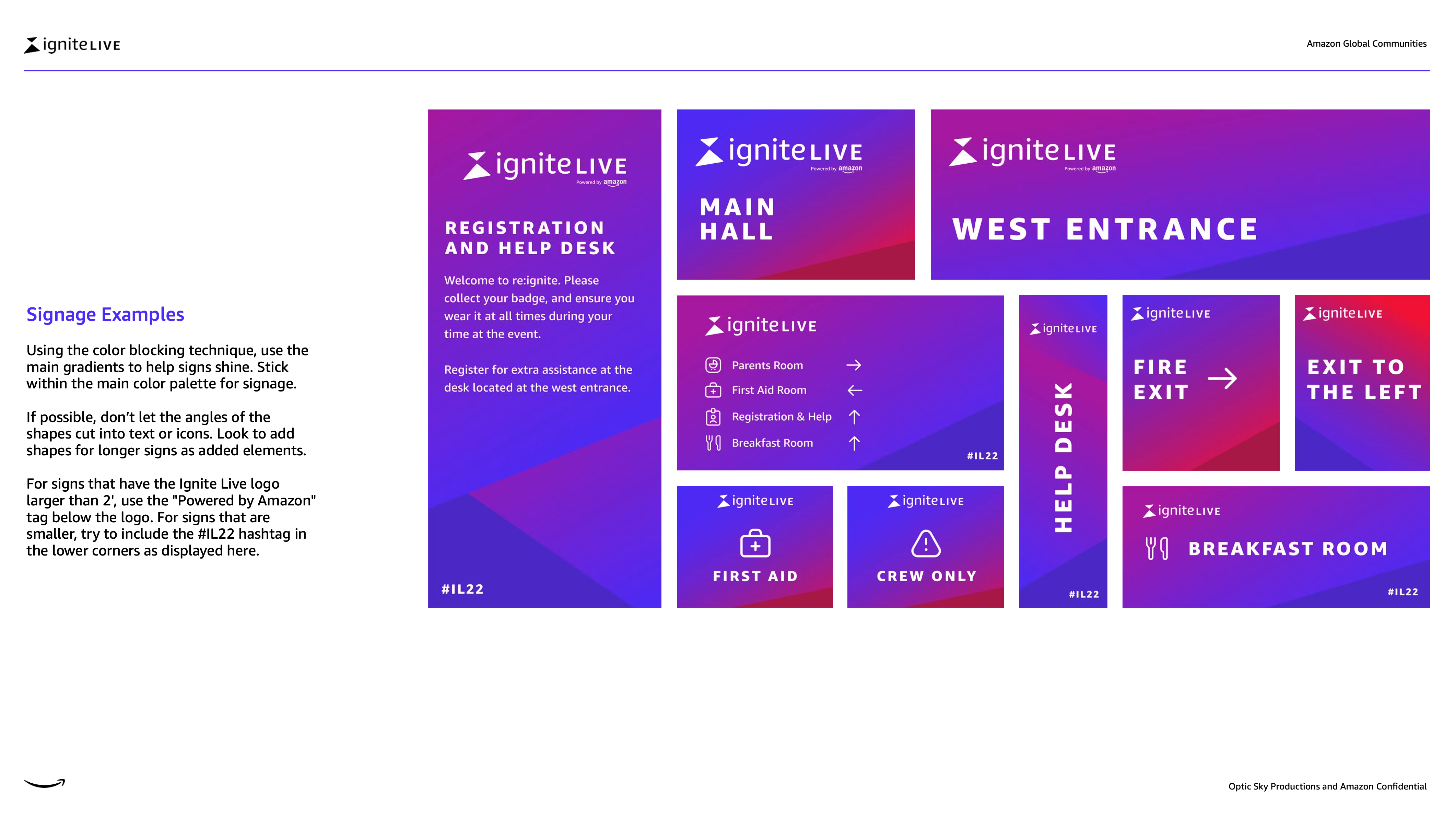 260 Deliverables using 5 Screens and spanning 12,000+pixels
Motion Graphics for the Keynote Space included:
Welcome Graphics for both days of the event
12 custom Speaker Intros
Looping backgrounds to play during each speaker's presentation
Finale Graphic hyping the final night party
All fully editable on-site to accommodate last requests/changes