Inspiration:

15

Smart

Augmented

Reality

Campaigns

from

the

Last

12

Months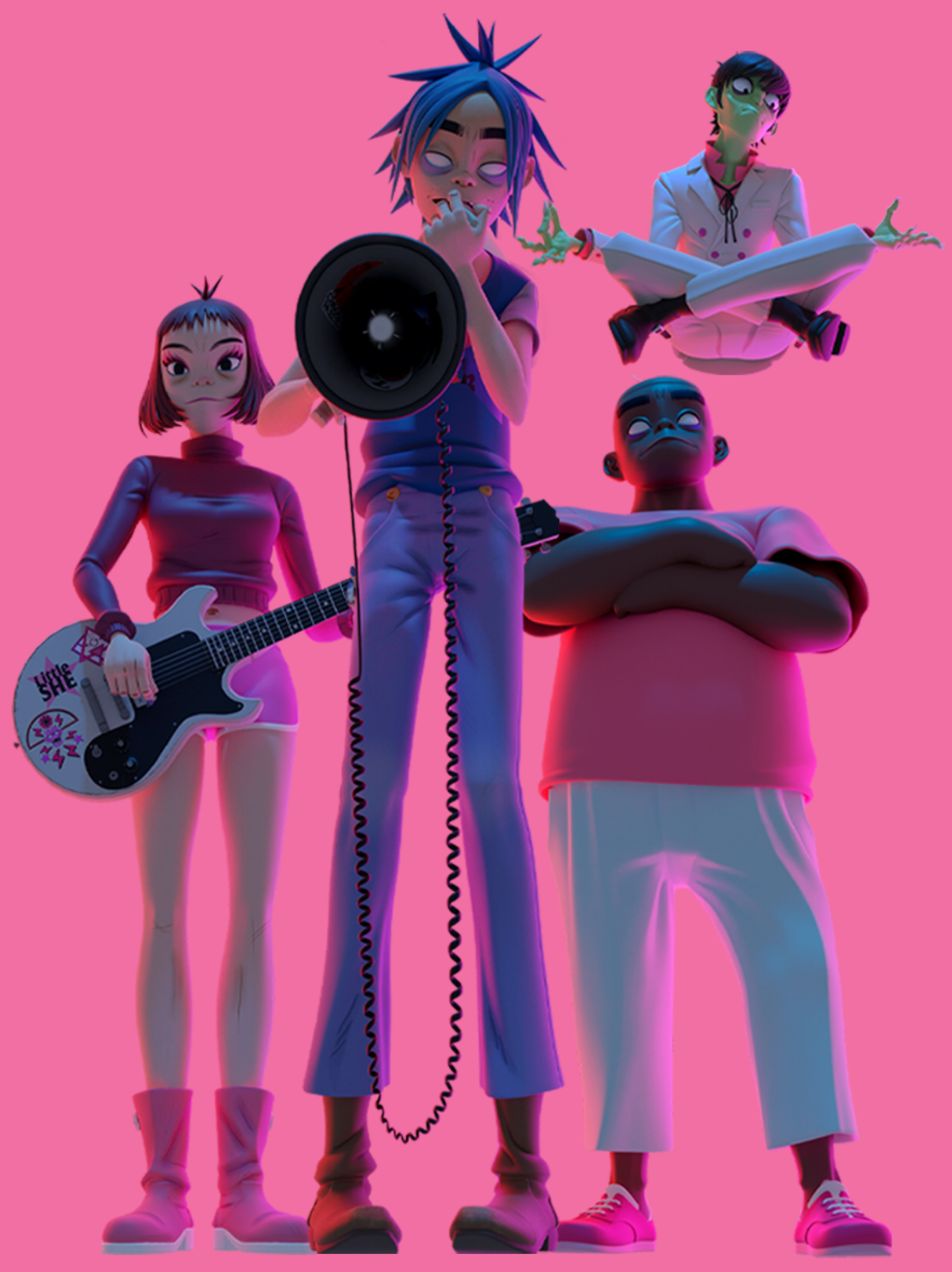 Are you considering adding augmented reality to your next advertising or marketing campaign and need a little inspiration? We got you! Here's a roundup of the most interesting AR campaigns we've come across recently … let's get those creative sparks flying! 
Gorillaz use AR to drop their latest single, "Skinny Ape" and to augment their Coachella performance. 
At Coachella… 
The band also used AR during their performance of "Skinny Ape," where YouTube viewers could watch larger-than-life versions of the band's virtual avatars sitting or standing on top of the real-world Coachella stage. Coachella partnered with Epic Games and Coachella's extended reality producer Eric Wagliardo to create the AR experience for YouTube using Unreal Engine.
"Gorillaz Presents" transforms the concept of a music video into an immersive event. Leveraging Google's AR Core Geospatial API, the "Skinny Ape" experience lets fans witness Gorillaz performing their latest single in Times Square and Piccadilly Circus, along with the table top version, via the Gorillaz Presents app. The experience was directed by artist and Gorillaz' co-creator Jamie Hewlett and Emmy-nominated director, Fx Goby. 

New York Hall of Science, Verizon and Snap launch citywide augmented reality experience
This first-of-its-kind "Science City Explorers" Snapchat Lens uses machine learning to recognize common objects from New York City's infrastructure, turning the Big Apple into an interactive learning lab where children can unlock unique, immersive experiences to learn about science in new and engaging ways while they explore the city.
By unlocking the Lens and pointing the Snapchat camera at selected water, electricity and transportation infrastructure across the city (such as fire hydrants and stop signs), Science City Explorers reveal the behind-the-scenes science and technology powering NYC.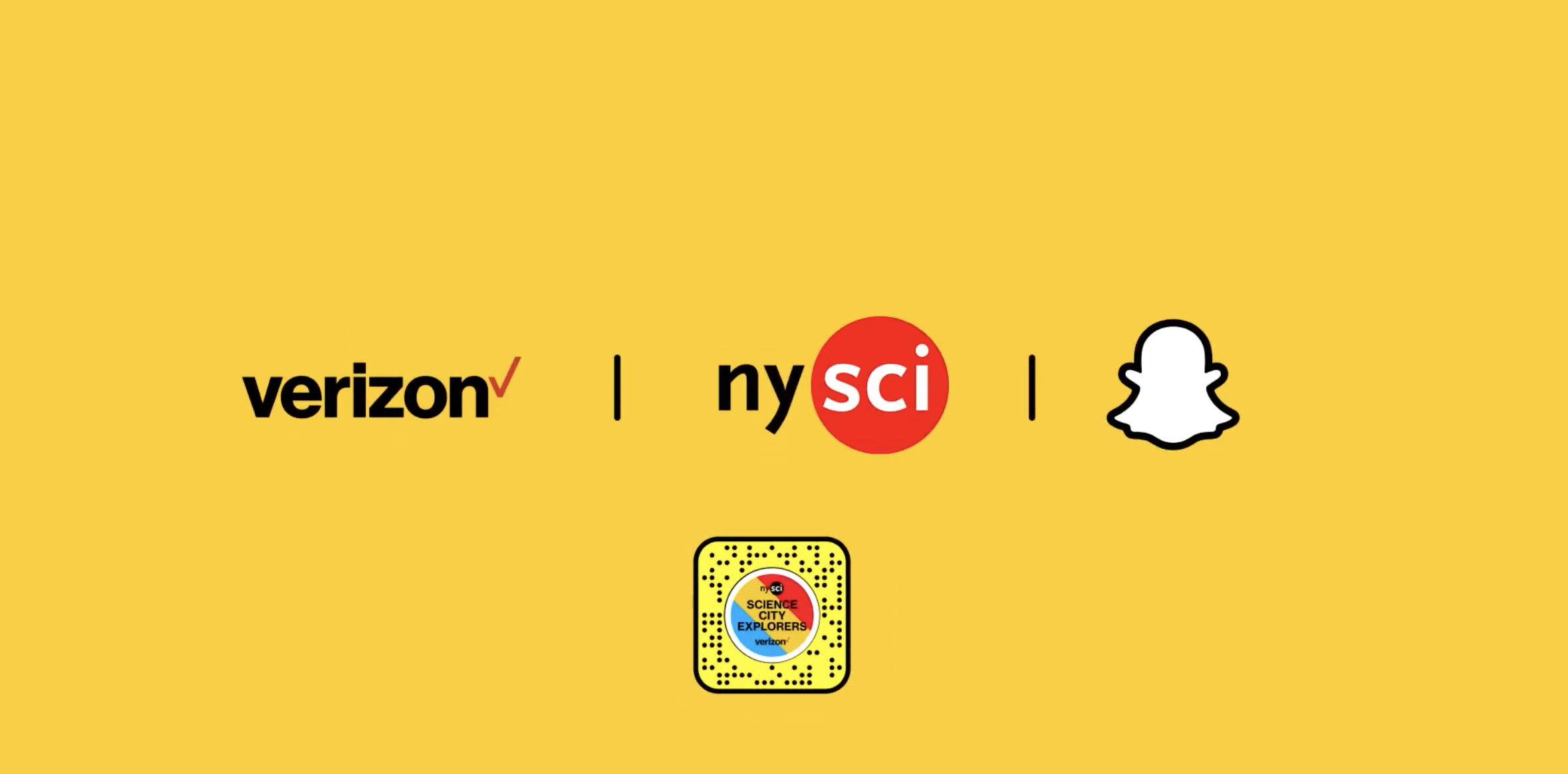 Sources: Verizon
Learn more here. 

Bourne Identity director uses AR to create a "completely new type of thriller," launching augmented reality thriller 'ASSET 15' on mobile.

Developed in partnership with Verizon, ASSET 15 uses AR-powered 3D holograms to tell the story of two sisters who have to deal with experimental new technology. One of the sisters, Flux, is played by Amandla Stenberg, star of A24's Bodies Bodies Bodies and the upcoming Star Wars Disney+ series, The Acolyte.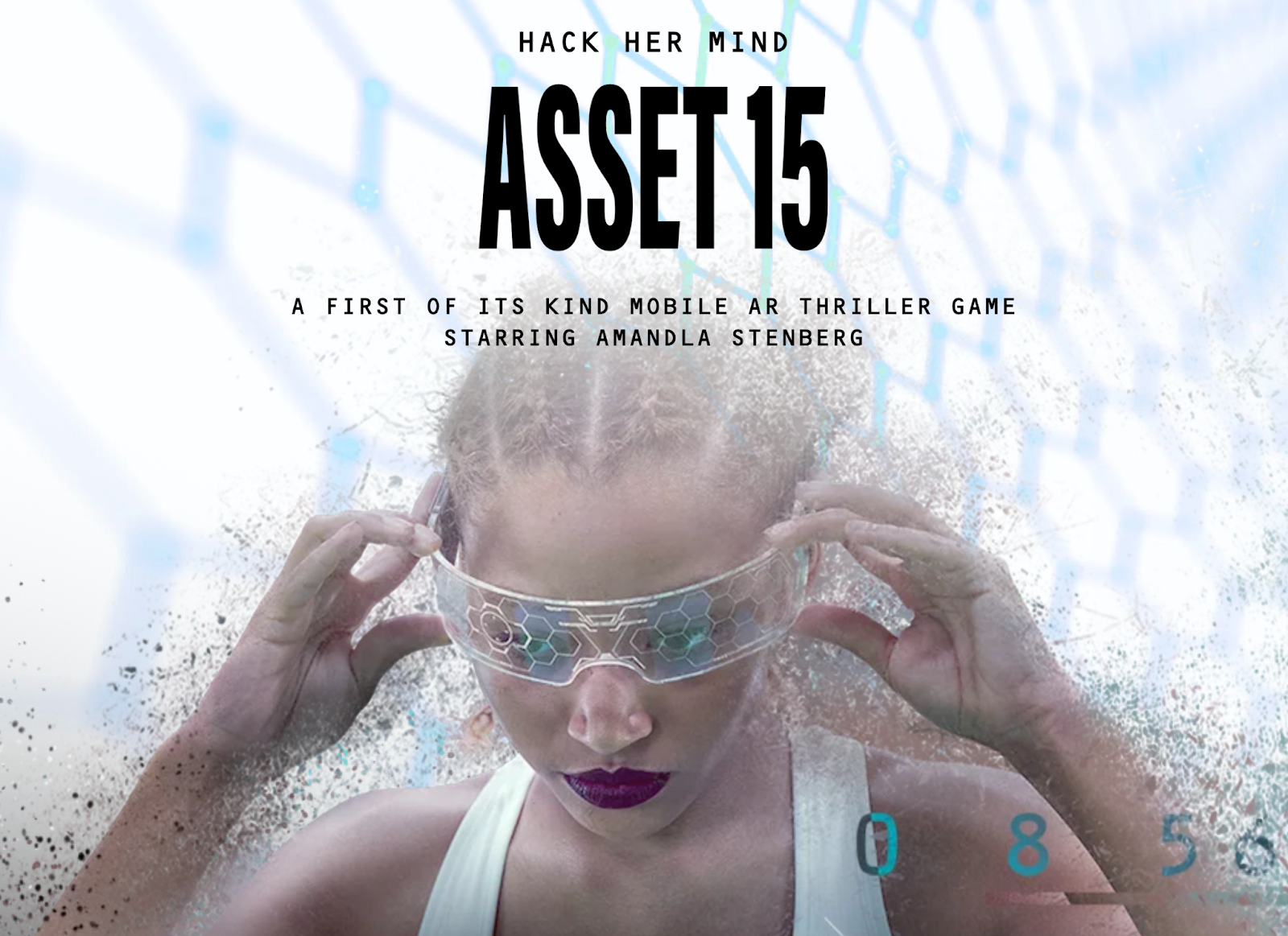 Source: Asset15
Learn more here. 
Also at Coachella… AR Portals
Meta seized the Coachella opportunity to unveil an exciting new collaboration that united Girls Who Code, RCA Records, and Instagram influencer/musician Becky G. Together, they crafted a remarkable program aimed at empowering young women of color with knowledge about coding and augmented reality (AR) development.  
Coachella attendees were treated to a captivating experience known as The Mirage, which featured a series of AR portals scattered throughout the festival grounds. This immersive adventure encompassed virtual scavenger hunts, artist-branded face effects, and more. Notably, the AR effect incorporated the vibrant themes and colors inspired by Becky G's makeup brand, Treslce Beauty.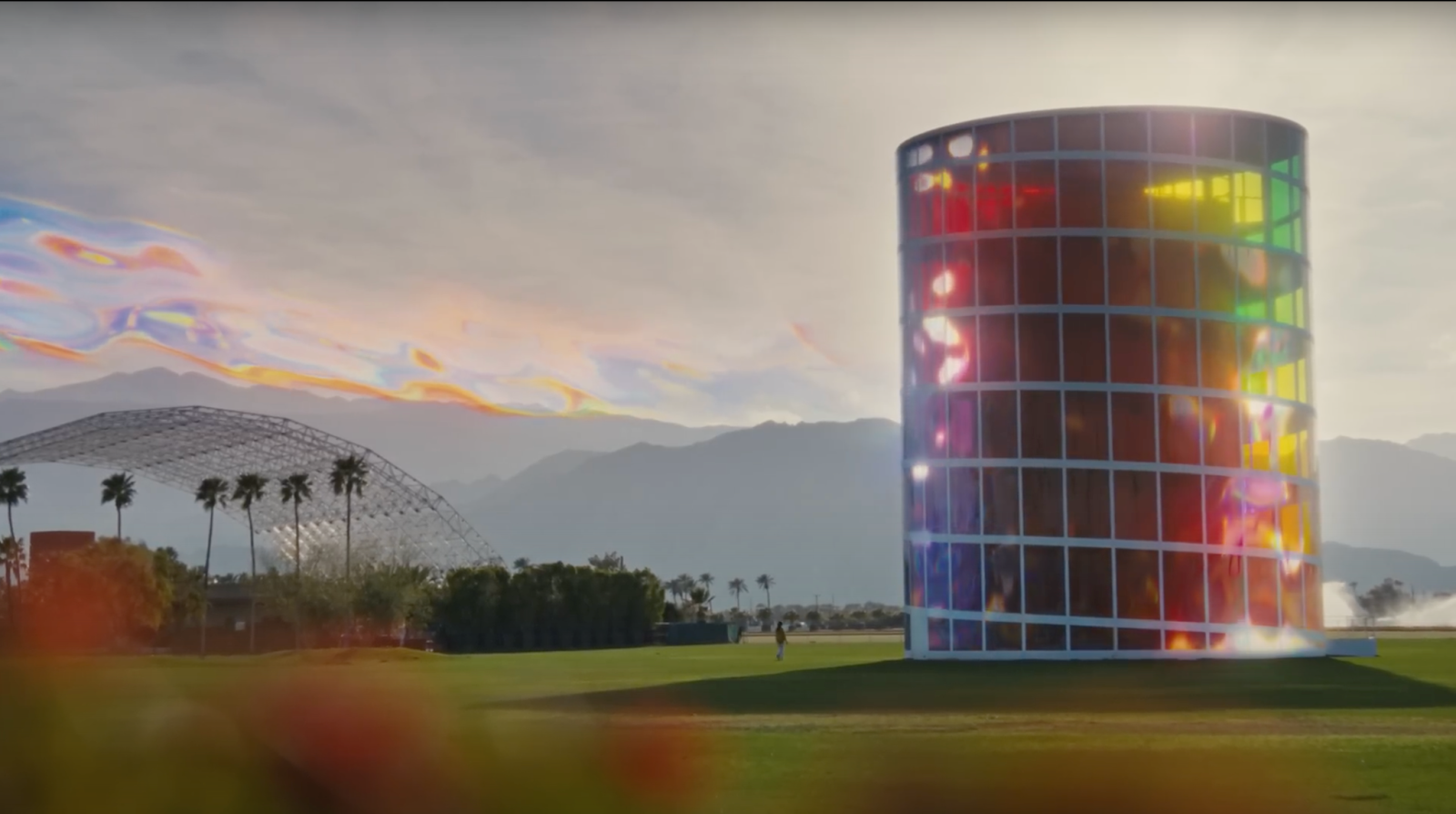 Source: Coachella
Learn more here. 

Rust-Oleum Announces a new five-pattern spray nozzle with an AR experience that lets home improvers "paint" virtual objects. 
Time to brush up on your virtual graffiti shills. To promote their new five-pattern spray nozzle, Rust-Oleum is letting consumers test out each of Custom Spray 5-in-1's patterns virtually in AR using their phone.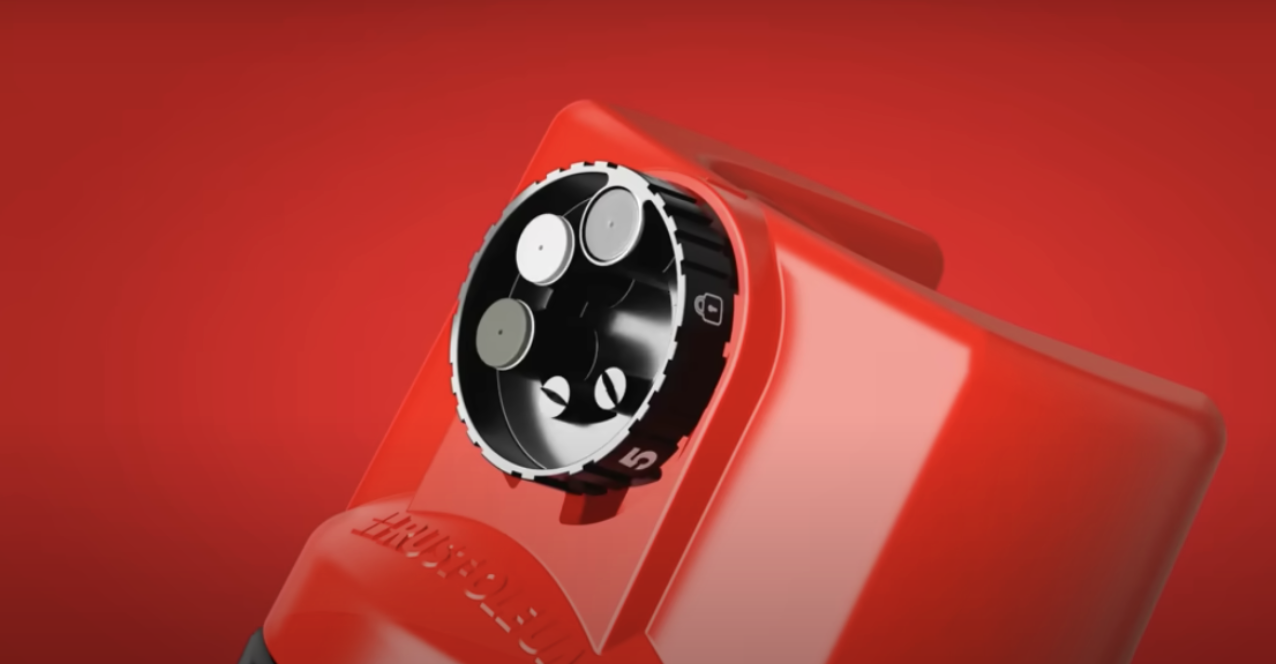 Source: Rust-oleum 
Learn more here.
Toyota launches AR experience to support 2023 Crown
Shoppers can customize, explore and test drive the new model virtually via an app-free WebAR platform.
The Toyota campaign, known as "Says So Much," employs digital out-of-home (DOOH) advertisements that direct consumers to an AR experience via a QR code, without the need for a dedicated app. By scanning the QR code, users can see a 3D rendering of the new vehicle seamlessly integrated into their immediate surroundings. The immersive experience allows users to manipulate the virtual car by rotating the image, altering its color, zooming in for closer inspection, and even getting behind the wheel.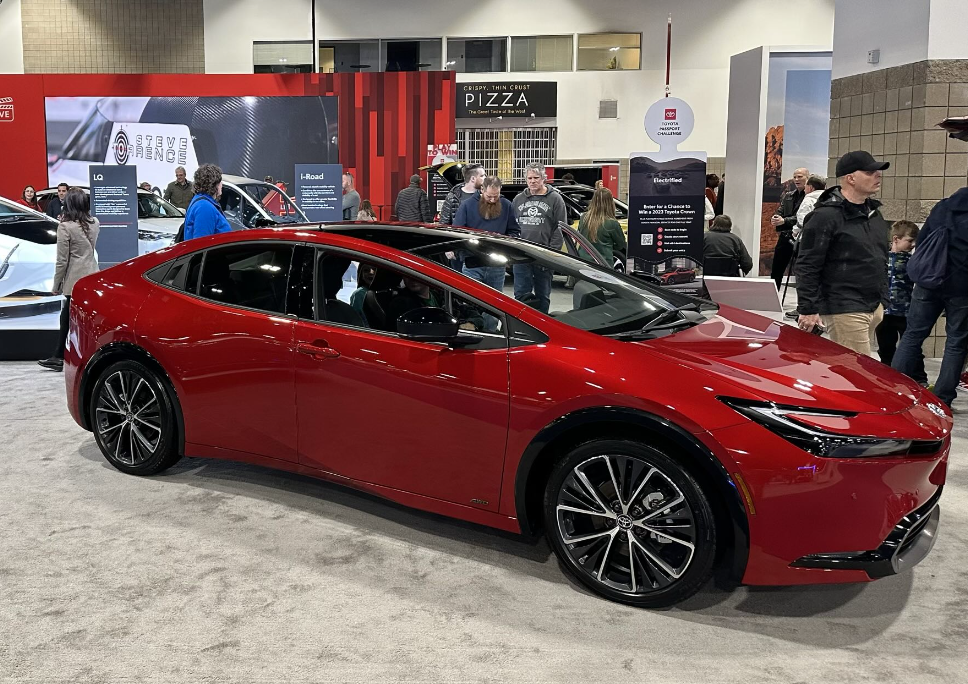 Source: Toyota
Learn more here. 
Crocs launches interactive AR game experience with Minecraft
Shoe brand Crocs and gaming platform Minecraft have launched an interactive in-game augmented reality experience as the latest development in their partnership. "Choose Your Mode" allows Minecraft players to engage in two AR-powered games inspired by the footwear brand.
The experience, which includes two AR-themed games, can be accessed in two ways: owners of the limited-edition Crocs can either use their mobile devices to scan the charm on their special edition shoes; and non-owners can scan a QR code located on the campaign's official landing page.  
The first of the two games, entitled Crocs Creator, lets players "build" Minecraft creations through its AR overlay.  The second of the two, entitled Crocs Crossing, lets players run through a lava-surrounded maze using their in-game avatars—which can be dressed using a free in-game pair of digital Crocs.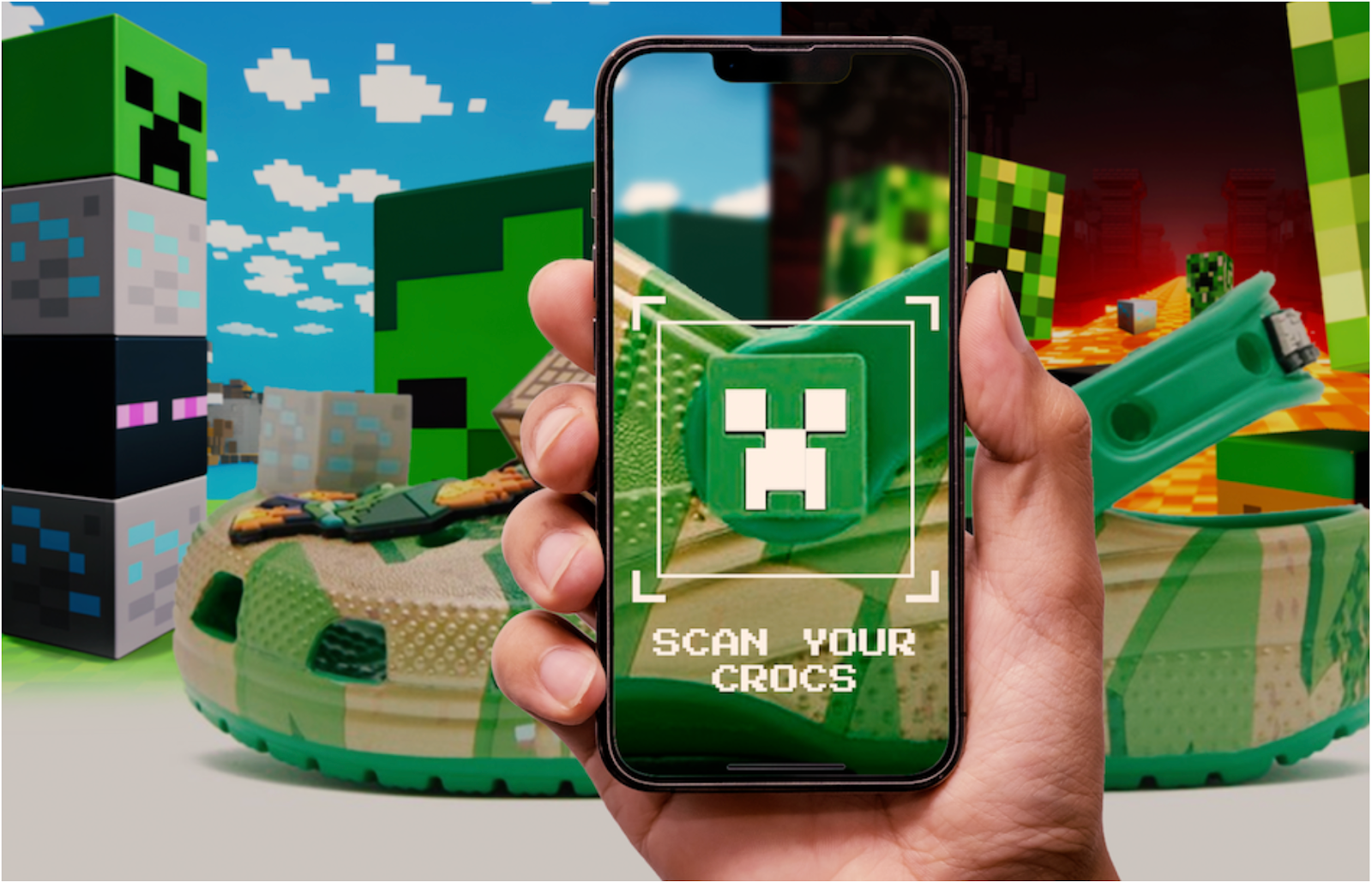 Source: Crocs
Learn more here. 

Bacardi "Do What Moves You" Snap Lens
Bacardi Rum has announced a series of worldwide marketing events as part of its "Do What Moves You" brand campaign. Aligned with the summer season, these events draw inspiration from feelings of togetherness and individual expression commonly connected with dance.
The all-new BACARDÍ "Do What Moves You" Snap lens will first debut at the BACARDÍ® x Stadium Goods pop-up via Snap's augmented reality mirror and will later be available to 21+ Snapchatters throughout the summer. This new-to-market technology, developed for BACARDÍ by Snap, features a custom augmented reality lens including a specially-commissioned music track, "Siéntelo" from the brand's first-ever original EP, now available on Spotify, which will adapt based on users' movements to create a wholly new rhythm that's unique to you.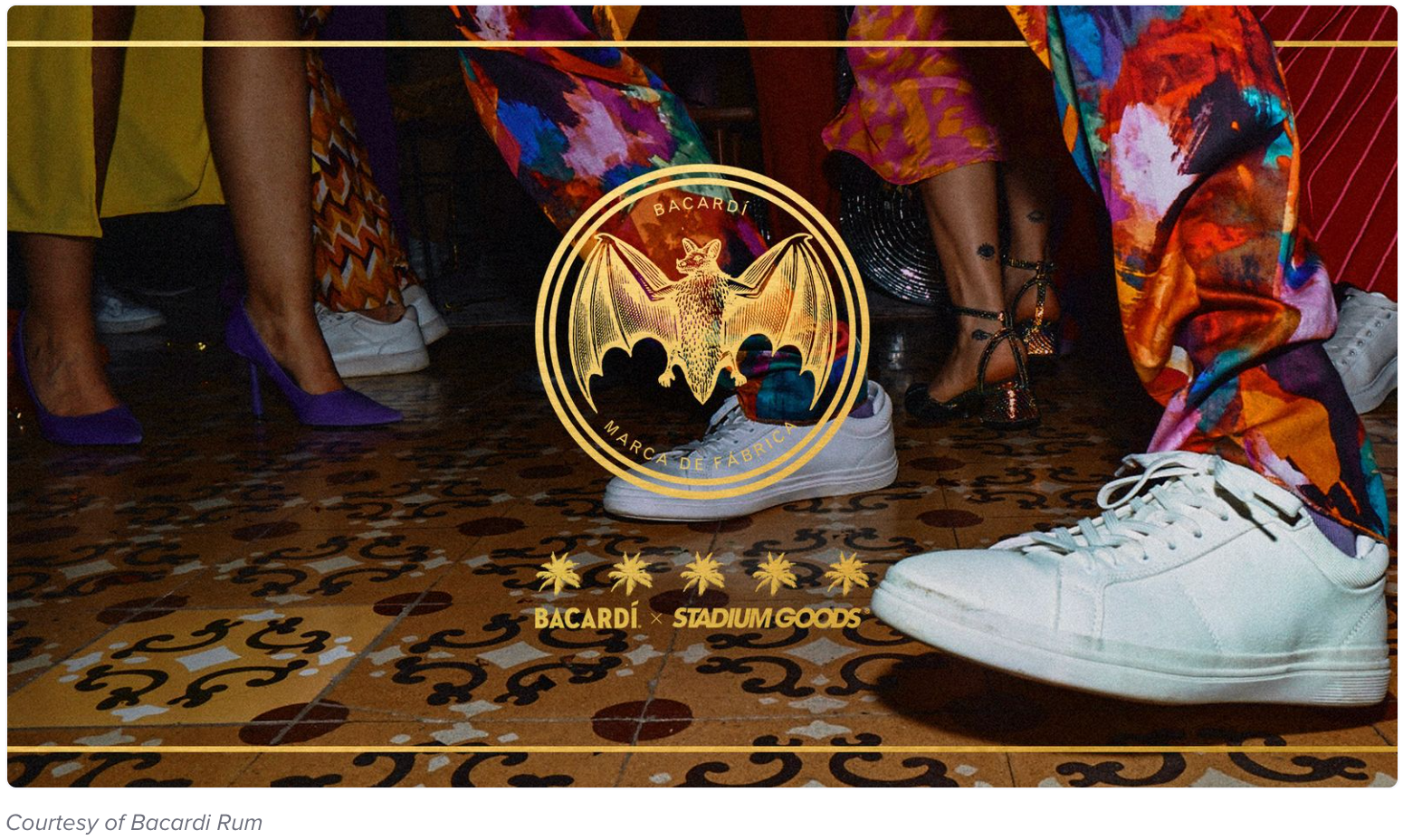 Source: Bacardi
Learn more here.

Discover St. Louis Park Uses AR to Encourage Exploration of Minneapolis Suburbs. 
An augmented reality experience serves as a digital visitor's guide. Destination marketing organization, Discover St. Louis Park, aims to drive visitors to Minneapolis suburbs St. Louis Park and Golden Valley through an augmented reality campaign highlighting local attractions.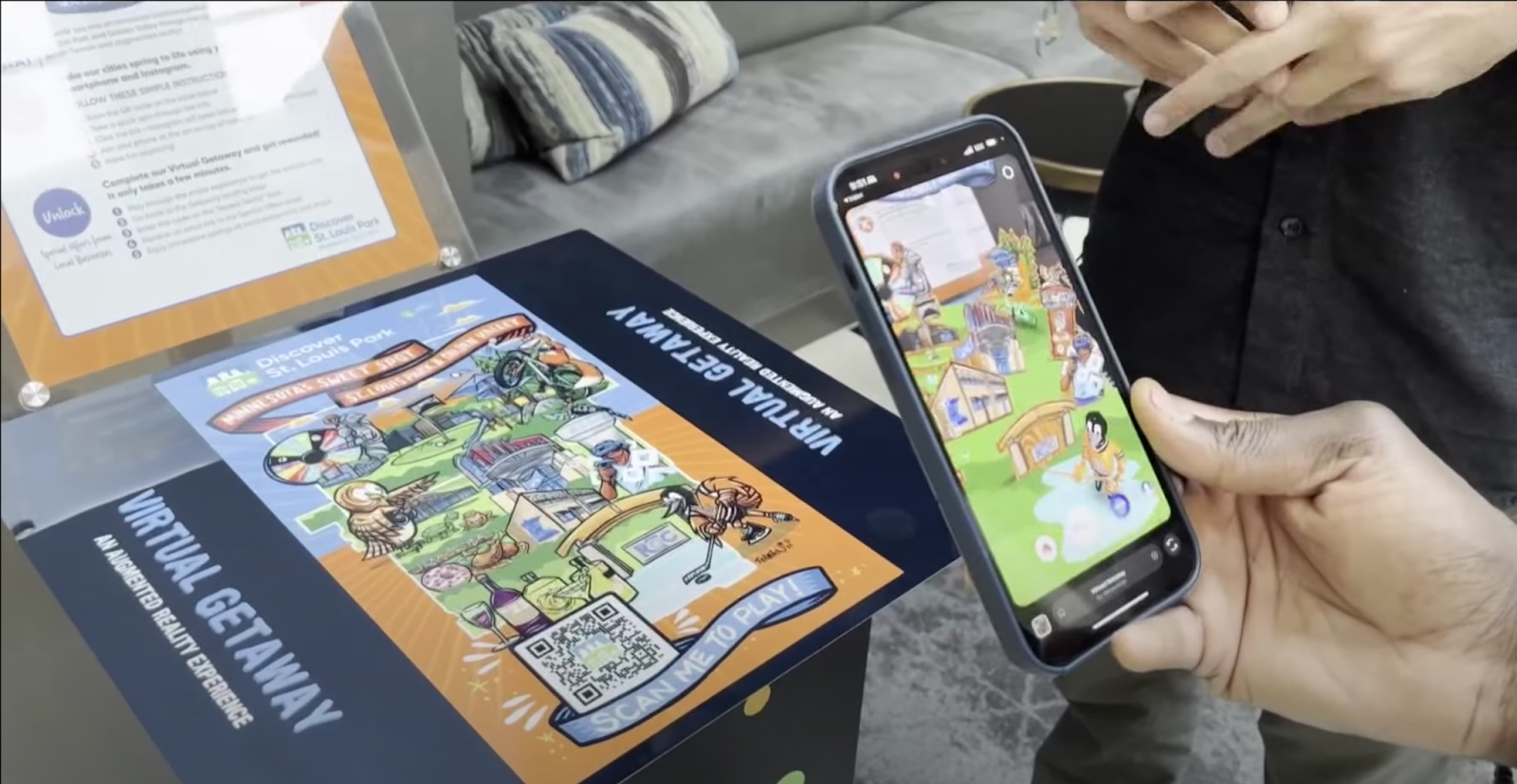 Source: Discover St. Louis Park 
Learn more here.

Tripadvisor Brings "The Sunny Side of Things" to New York, Chicago and Los Angeles via Immersive Street Murals and an Augmented Reality Filter to Promote San Diego Tourism
Painted murals created by San Diego artists will feature QR codes linking travelers to a complementary augmented reality filter celebrating San Diego, developed in partnership with Wanderlab, Tripadvisor's in-house creative studio.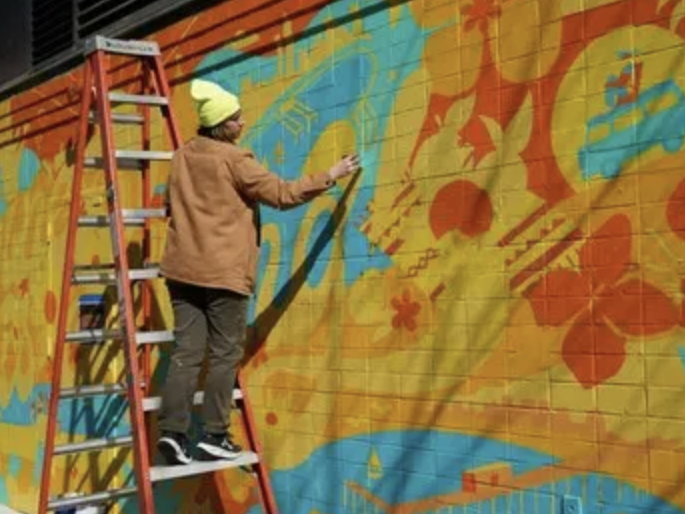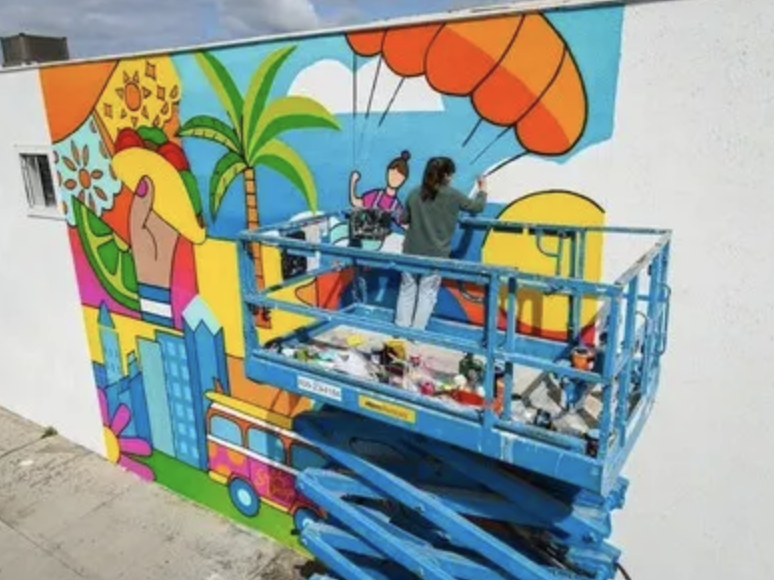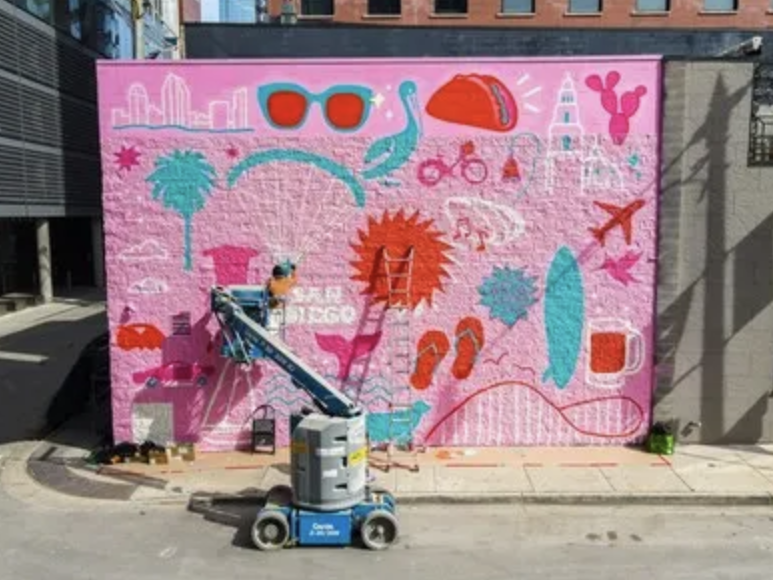 Source: Tripadvisor
Learn more here.

Supergoop Solar Powered Freedom campaign is Supergoop's most substantial investment in brand marketing ever.
The campaign promotes the regular application of SPF products and encourages individuals to embrace outdoor activities instead of shying away from sunlight. It includes out-of-home advertisements in specific cities, direct mail advertisements, collaborations with influencers, and an augmented reality Snapchat lens.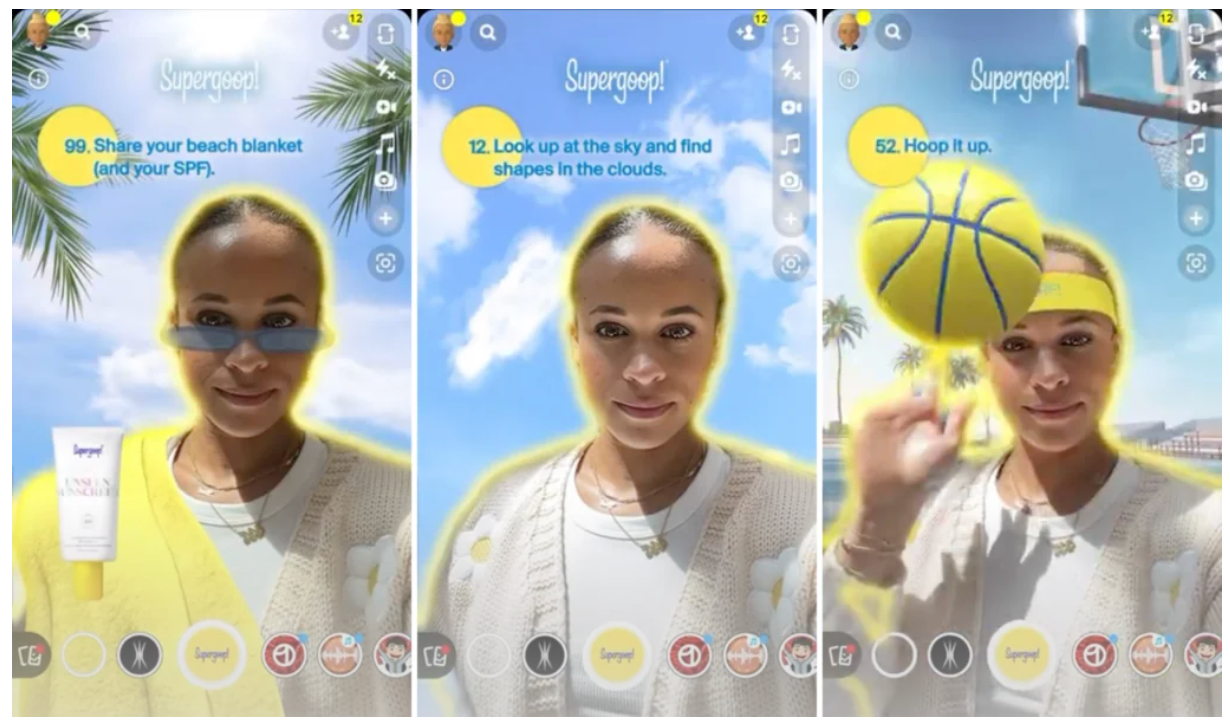 Supergoop also partnered with Snapchat to let users "try on" Supergoop's new lip product, Lipshade, in four shades of red and purple, against digital backgrounds like a flower market and a strawberry field.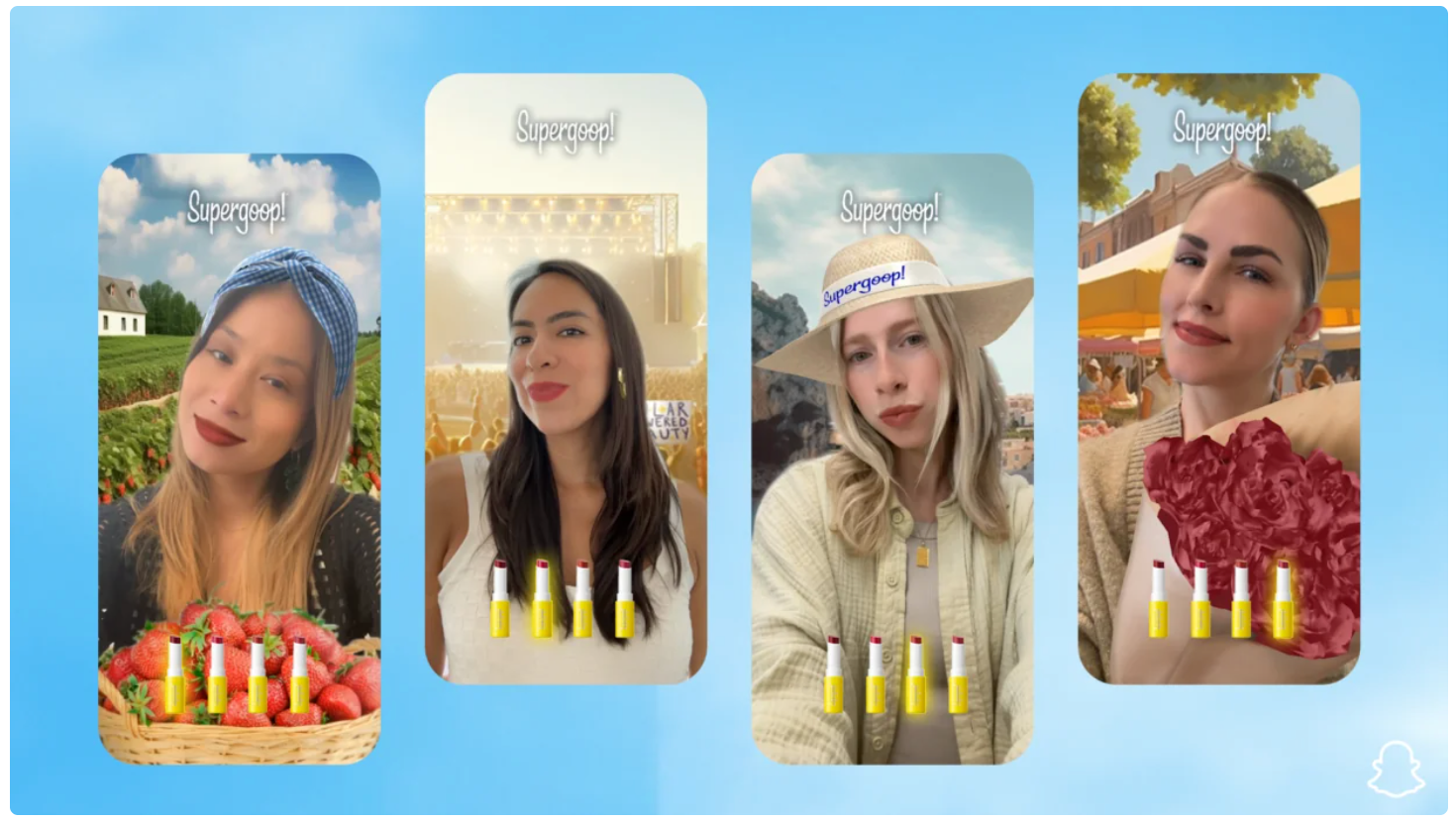 Source: Supergoop
Learn more here.

Delaware North Uses AR to Educate People About the Importance of Bees
In honor of Earth Month, Delaware North, a hospitality and entertainment company, initiated the "Bee the Difference" campaign in collaboration with The Bee Cause Project. The primary objective is to raise awareness about the significance of pollinators in our ecosystem.  
The Bee Cause Project is an educational organization that offers grants to non-profit organizations and schools, supporting their efforts to spread knowledge about pollinators.  
Through this campaign, individuals can scan a QR code on their smart devices, granting them access to an augmented reality encounter. This experience allows users to virtually assist bees in pollinating agave plants while simultaneously learning interesting facts about pollinators.

Source: Delaware North
Learn more here.

Elysian Brewing x Chucky
Elysian Brewing capitalized on the popularity of NBCUniversal's Chucky character to promote a limited-edition beer called Chucky: A Killer Wit Beer.

In order to reach Generation Z and millennial drinkers and spread awareness about the new release, Elysian implemented out-of-home displays featuring a "Chucky QR code" at 200 retail locations. When fans scanned the display, they could witness an augmented reality representation of Chucky on their mobile devices.

Alongside the out-of-home campaign, Elysian orchestrated a social media blitz, heavily relying on platforms such as YouTube, Facebook, Instagram, Twitter, and Untappd—an alcohol networking service based on geolocation. Similar to Pepsi, Elysian strategically timed the campaign to coincide with their busiest period of the year, when consumers are most inclined to purchase beer and other alcoholic products.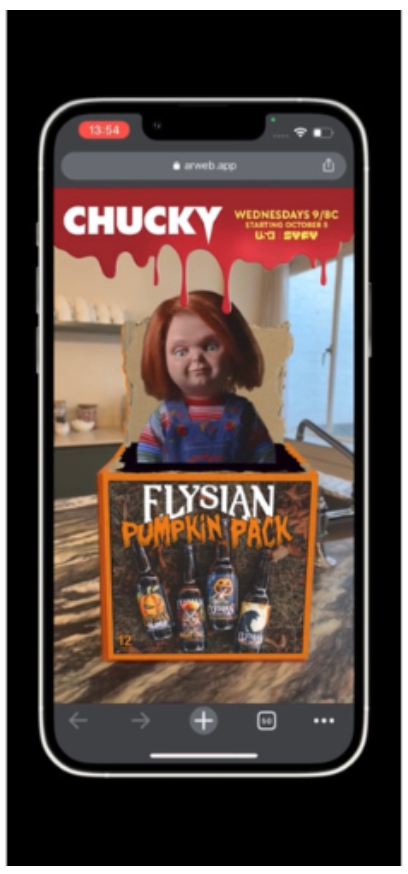 Source: Elysian Brewing
Learn more here.

Tahoe Environmental Research Center creates, "Find Tahoe Tessie" Augmented Reality (AR) gaming app 
The app places the mythical Tahoe Tessie in and around Lake Tahoe. Use your smartphone to capture (a photo) of Tahoe Tessie thriving in Lake Tahoe, share content on social media, and learn about the impacts of climate change on the lake, Tahoe Tessie, and other aquatic organisms. There are multiple Tessies to be found, and viewing Tessie in augmented reality can be done anywhere, but she looks best at the lake.
While using the app, players become scientists and, throughout the game, find scientific tools used for various lake experiments, explore Tahoe through local excursions, and apply scientific knowledge that will help find Tahoe Tessie.
Source: Tahoe Environmental Research Center
Learn more here. 

Snapchat's groundbreaking AR Lens for Disney's Avatar: The Way of Water
To promote its feature film, Avatar: The Way of Water, Disney partnered with Snapchat to create an augmented reality lens that enables users to morph into Na'vi. Incorporating cutting-edge technologies such as advanced computer vision, machine learning (including generative adversarial neural networks), and 3D graphics, the lens seamlessly alters Snapchatters' eyes, hair, head shape, mouth, and skin, giving them a complete transformation with a distinctive blue-striped texture. Notably, all the image processing occurs locally on the user's device, ensuring a smooth and interactive experience.
Want more AR inspiration? 
Sign up for our emails here.
Learn with us
Sign up for our free AR workshop for brands, advertisers, and marketers here.